Intrusion Detection/Intrusion Prevention
Armor's host-based IDS/IPS monitors your traffic in and out of the host server or instance. All event data collected by host-based IDS/IPS is integrated with data collected by other security appliances monitored by Armor and correlated to identify and block suspicious patterns and behavior.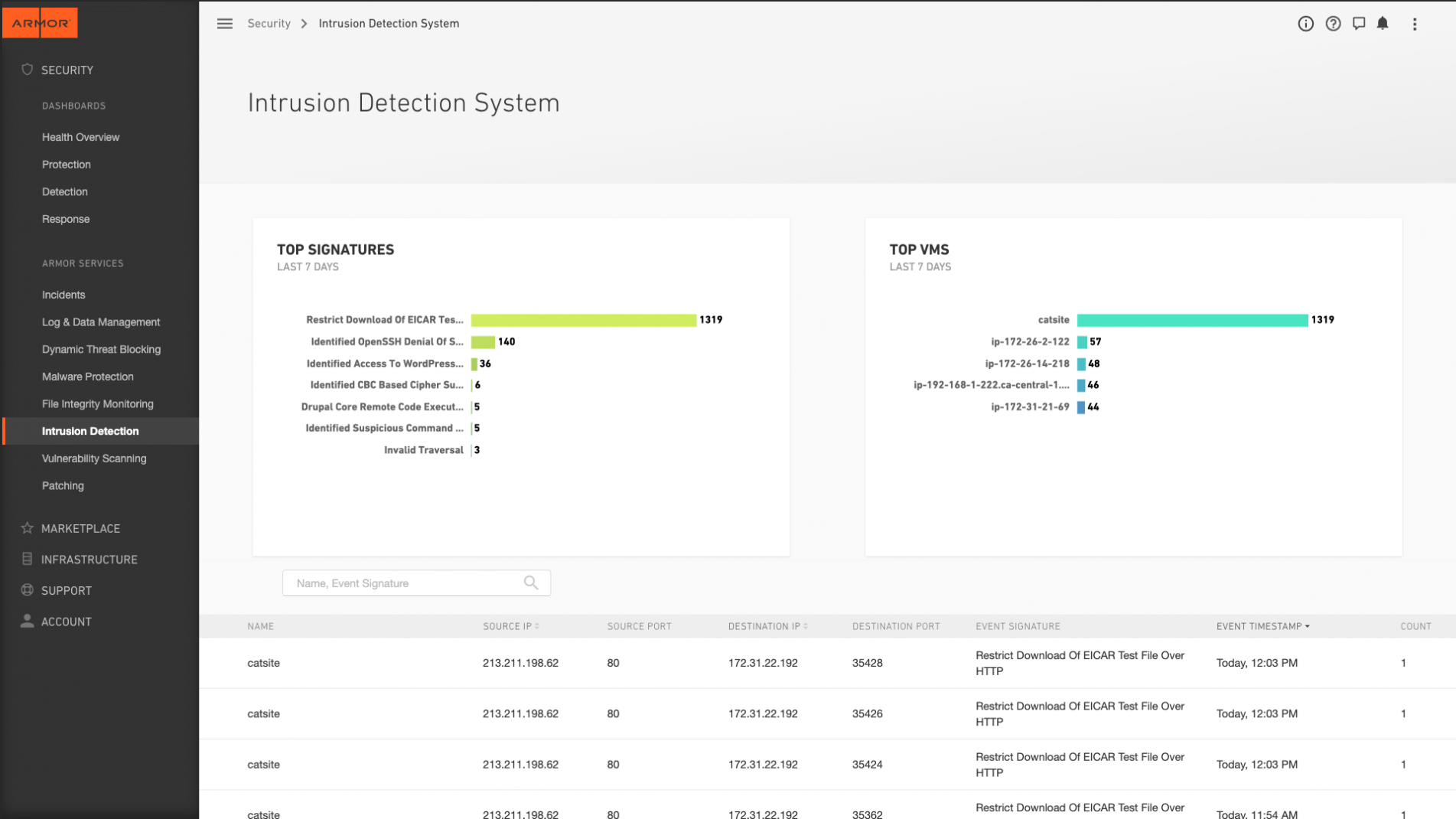 How it Works
Installed on a host, IDS/IPS analyzes network or host traffic and identifies if the traffic matches signatures of known attacks.
​The host-based IDS/IPS has two modes – Detection and Prevention – allowing operators such as DevOps practitioners and security analysts to select their preferred setting.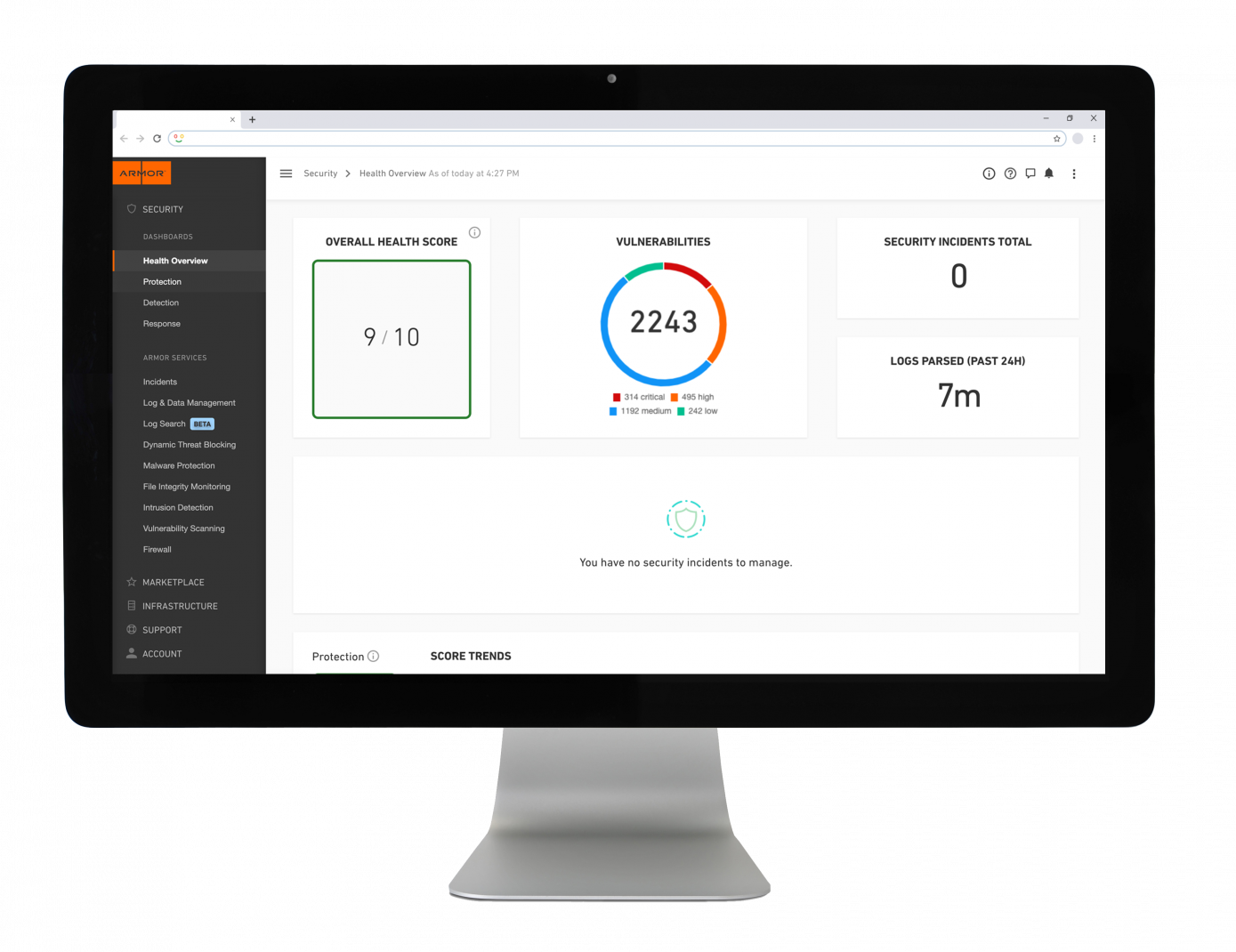 Your Window into the Cloud Security Platform – The Armor Management Portal
Simple to navigate and easy to use, The Armor Management Portal gives you:
Unified Visibility of Assets Across Your Environments
Deep Visibility into Integrated Tools, Detections and Response Guidance
Advanced Log Search and Data Visualization Capabilities
Ready to Get Started?
Get started with our pricing tool or schedule a demo.