Turnkey, Enterprise-Grade Cybersecurity
Don't settle for "good enough" security solutions that give you or your customers a false sense of protection.
Leverage the only cost-effective cybersecurity platform that includes 24/7/365 SOC support, streamlines compliance, and scales across any environment. More than a technology platform, Armor empowers you with dedicated support, training, and enablement resources to position you for success.
Achieve Results That Matter
64%
reduction in total cost of tools
90%
reduction in false positives
Cybersecurity Across Any Environment, Anywhere
Endpoints
Endpoint security for servers and virtual machines in hybrid cloud environments
Cloud
Cloud security posture management for public cloud environments
Containers
Vulnerability scanning for public cloud container images
Networks
Log and data management for third-party and cloud-native sources
Grow your business
Capture a greater share of the $91B cybersecurity market with Armor's turnkey platform and robust partner program.
Win more business
Close more deals with a GTM support team, joint go-to-market planning, and growth resources from Armor.
Scale your security capabilities
Secure your customers across multiple environments, reduce false-positive by 90%, and stay focused on what really matters.
Simplify security
Compliment your existing security tools and programs with Armor. Armor unifies and simplifies security operations management across the environments you support.
Streamline compliance
Help your customers reduce the burden of achieving compliance against major frameworks such as PCI, HIPAA, HITRUST, GDPR, and more.
Armor Anywhere adapts to the fluidity of AWS to help eliminate cloud design constraints. By incorporating Armor in Vega atelier, our M&E clients maintain a highly responsive experience for their graphics-intensive workloads while safeguarding their creative content within one, unified platform.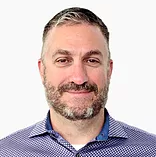 Ready to Become a Partner?
Schedule a discovery call or demo to see how we can help you achieve your business goals.