Experience in Cloud and Security
At Armor we've been doing cloud security since Day 1 of our founding. We cut our teeth in the cloud with the start of our own secure cloud offering. However, as time went on, our customers asked for our help with securing applications and data in their public cloud, private cloud, and on-premise cloud environments.
Industry-shaping cloud security: Founded in 2009, we pioneered secure cloud hosting for regulated and sensitive data.

 

Depth of experience: Over 1,500 customers in over 40 countries trust us to secure their critical data on a variety of clouds.

 

Compliance expertise: Our solutions were purpose-built to meet the requirements of compliance standards such as HIPAA, HITRUST CSF, PCI DSS, and GDPR.

 
We were the first to effectively combine security and cloud best practices, giving us a level of insight and proficiency in security that no other cloud company can match.
Best-of-Breed Technology
Armor's differentiation lies in its cloud security platform and its ability to seamlessly integrate, tune and optimize disparate security tools and capabilities – a challenge for most organizations - into a powerful and flexible suite of protections for applications and data across any environment.
We leverage leading third-party technologies, including those from Trend Micro, Qualys, IBM, AWS, and more.
In case we can't find an available technology that fits our needs, we develop our own— the Armor cloud security platform is a customer portal and a custom-built tool that collates information from numerous threat feeds. This threat intelligence, combined with telemetry from across our customers' environments, and analyzed by our cloud security platform, means we provide highly effective threat detection and response protection for our customers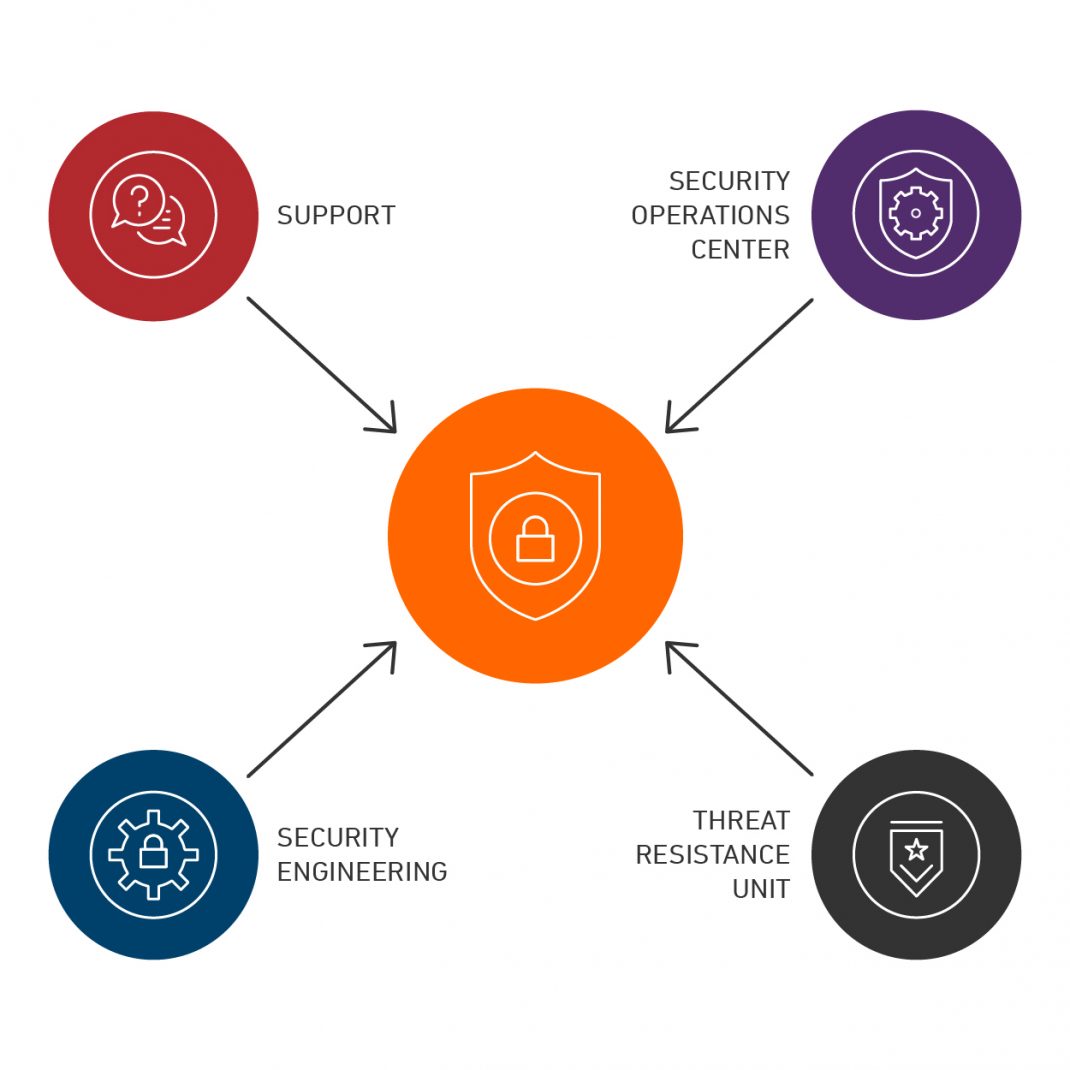 Monitored by Experts
The Armor Security Operations Center (SOC) represents highly-skilled experts from multiple security disciplines operating in unison. Besides monitoring customer environments, our experts are integrally involved in automating security workflows to accelerate detections, alerting, and response.
The Threat Resistance Unit collects, enriches, 

​

and disseminates threat intelligence to ensure 

our experts stay ahead of threats

.

Our experts extend your security program 

through 24/7/365 monitoring and protection

​.

If a compromise is discovered, we contact you 

within 15 minutes to create an action plan

​.
Ready to Get Started?
Get started with our pricing tool or schedule a demo.