File Integrity Monitoring
Monitor critical system file locations on your hosts as well as critical OS files for changes that may allow threat actors to control your environment.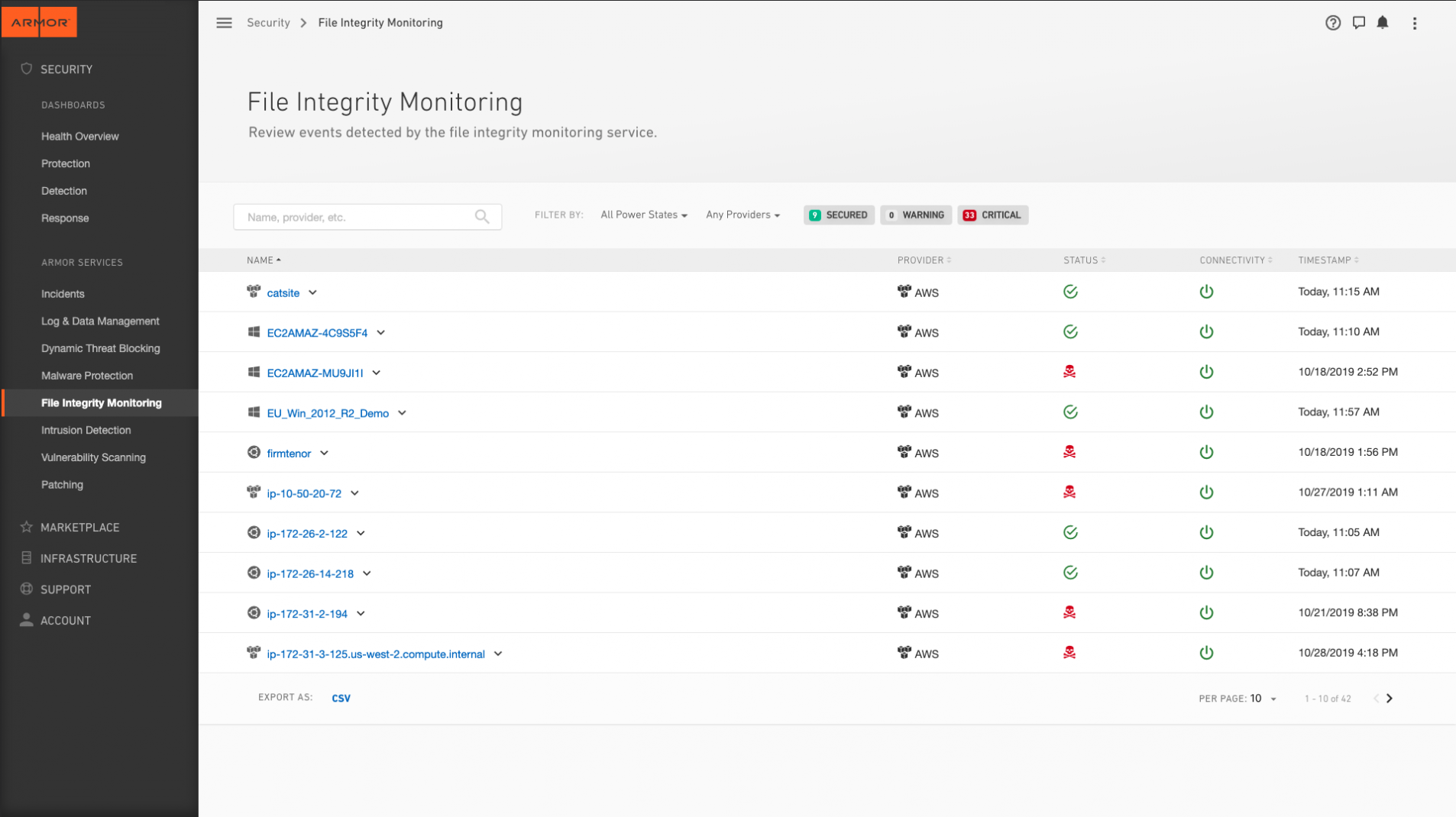 How It Works
Delivered through an agent and installed on your virtual servers/instances/workloads, FIM is designed to monitor critical OS files, configurations, and processes, as well as application files and related activities for potential indicators of compromise.
File integrity monitoring looks for:
Changes to critical OS files and processes such as directories, registry keys, and 

values 

​

Changes to application files 

​

Rogue applications running on the host 

​

Unusual process and port activity

System incompatibilities
FIM establishes a baseline by which future activities are compared against and applies standardized monitoring policies for each workload.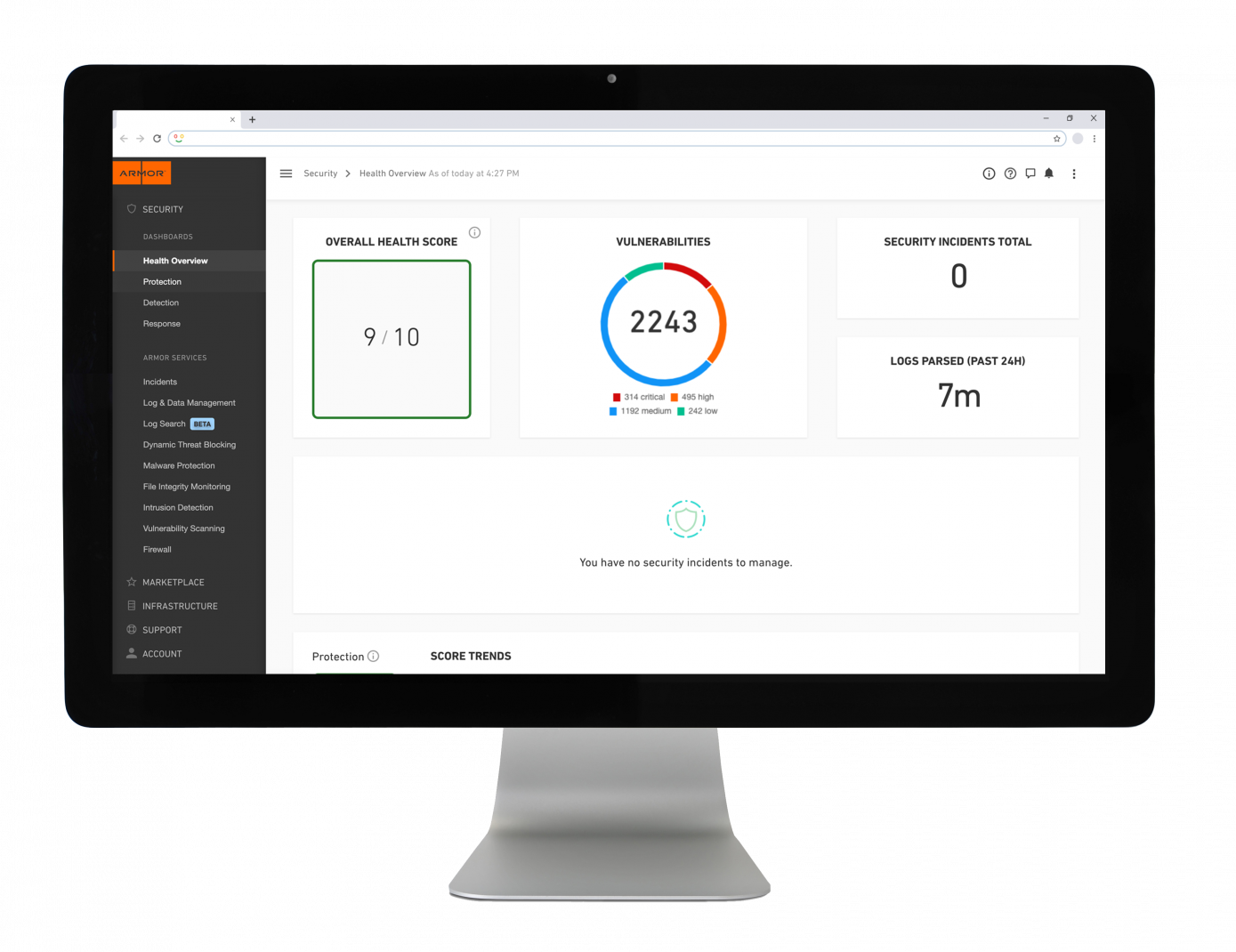 Your Window into the Cloud Security Platform – The Armor Management Portal
Simple to navigate and easy to use, The Armor Management Portal gives you:
Unified Visibility of Assets Across Your Environments
Deep Visibility into Integrated Tools, Detections and Response Guidance
Advanced Log Search and Data Visualization Capabilities
Ready to Get Started?
Get started with our pricing tool or schedule a demo.