Armor Anywhere on AWS
Armor Anywhere is a scalable, cloud security product that integrates best-of-breed security technology to protect your AWS-hosted applications and data, otherwise referred to as workloads.
Armor Anywhere provides real-time transparency and control with the Armor Management Portal, giving you a single-pane-of-glass view of your Armor-protected AWS workloads.
Armor Anywhere also simplifies HIPAA and PCI compliance by passing on inherited compliance controls.
The More Event Data We See From Your Environment, the Greater Fidelity of the Outcomes We Deliver to You
Security is a numbers game. The more log and event telemetry from your environment you send to Armor for analysis and correlation, the greater accuracy and efficacy of the outcomes we deliver.
Armor can ingest logs from AWS services such as AWS CloudTrail, VPC Flow Logs, AWS WAF and Amazon GuardDuty.
With Armor and Amazon Web Services combined, we now have

protection

in key portions of our tech stack and

visibility

into potential areas for improvement in the areas that Amazon Web Services is not responsible for.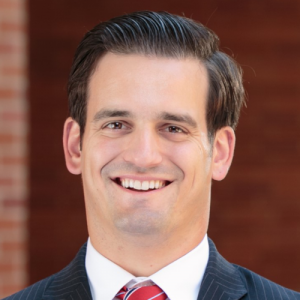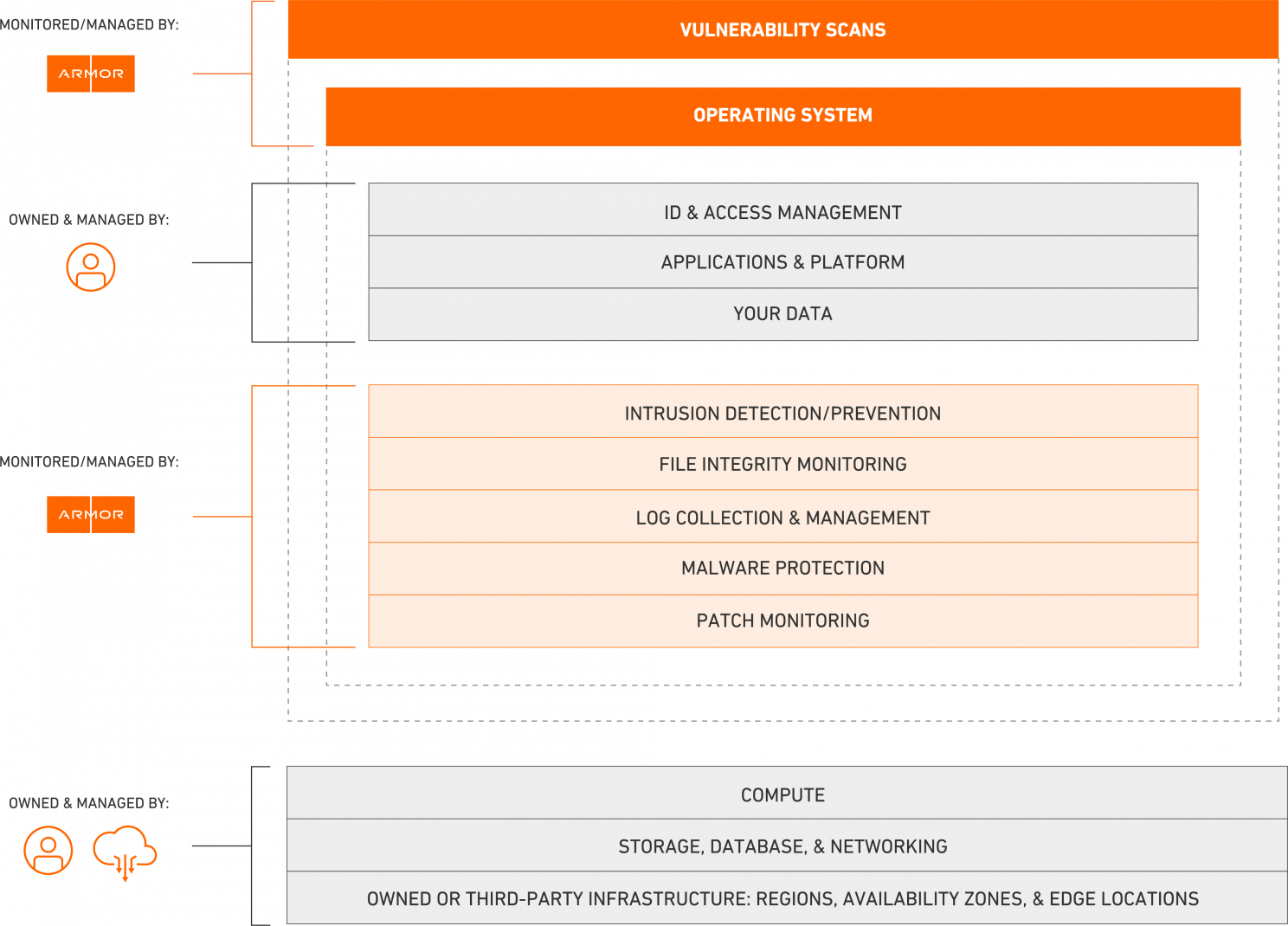 Isn't AWS Already Secure?
It's a common misconception that your cloud provider secures your data. While some providers offer security tools, the fact is, you have shared responsibility for the security of your data on their cloud. For AWS, this means they manage security "OF the cloud," while customers are responsible for security "IN the cloud."
Understanding your responsibility in the cloud is critical to getting the most from your public cloud investment.
The graphic outlines the responsibilities managed by AWS and the aspects that Armor helps you with.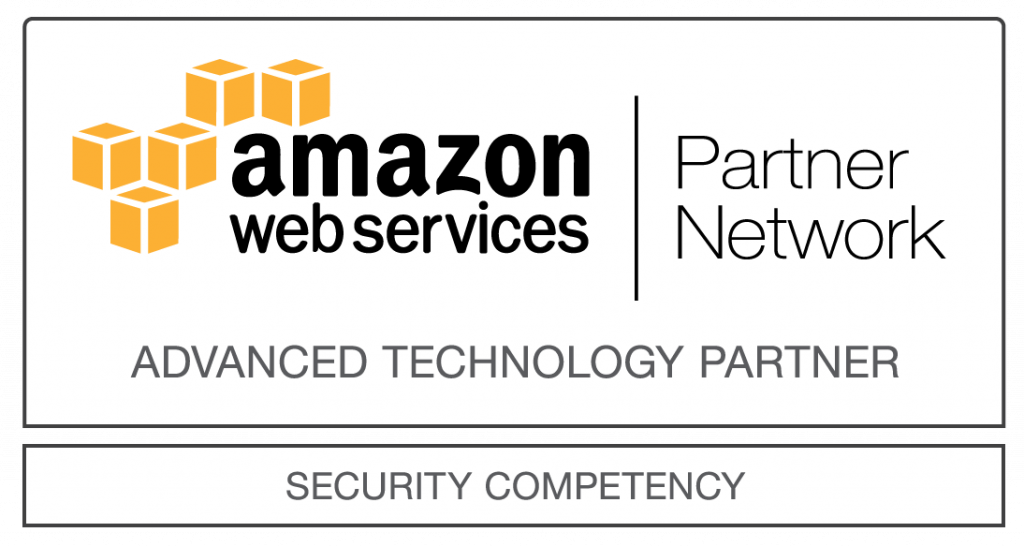 Certified Amazon Web Services Security Competency Partner
Don't let the burden of shared responsibility in the public cloud dissuade you from taking advantage of all of the benefits AWS has to offer. As a Certified AWS Competency Partner, we provide robust threat detection and response solutions for your workloads hosted in AWS.
Secure your public cloud investment in AWS with Armor Anywhere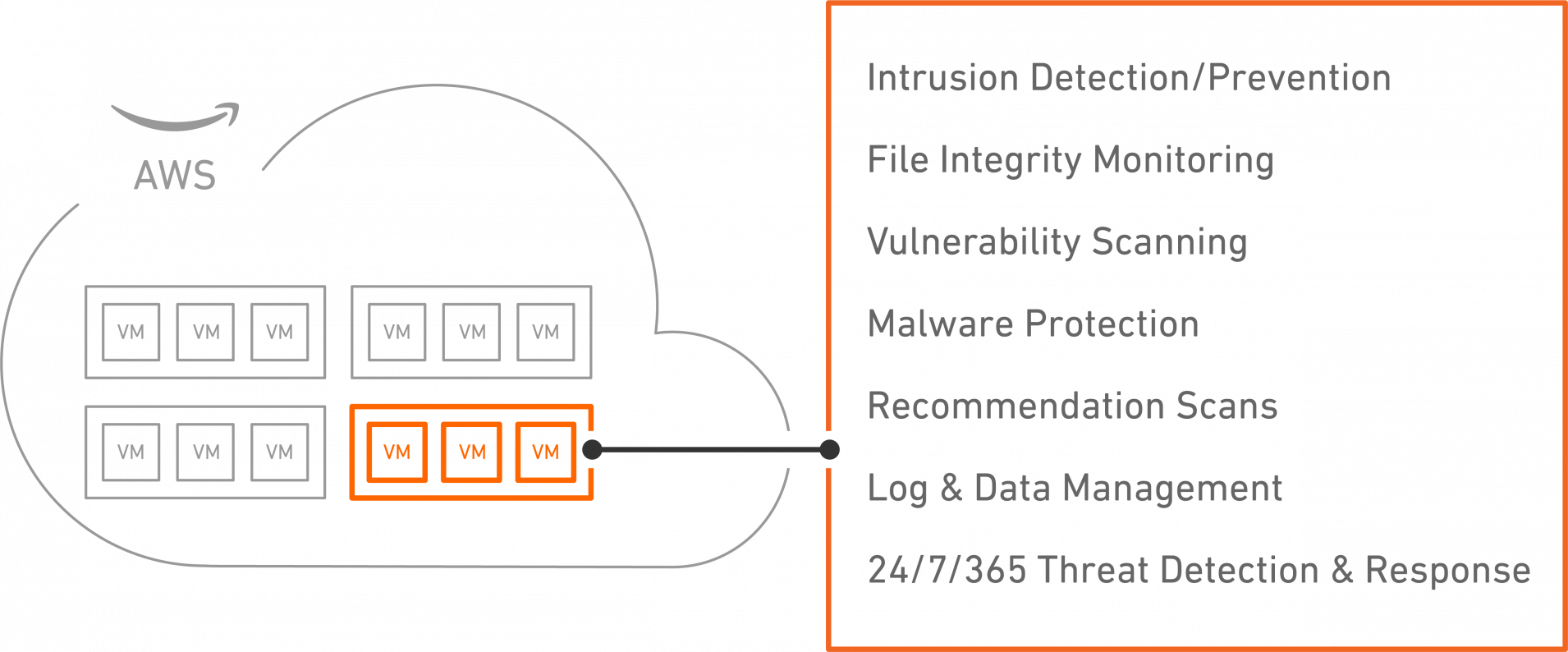 Security Customized for your AWS Workloads
The AWS cloud includes basic security controls for all customers. Armor provides enhanced security controls. Whether you add it to existing instances or deploy new VMs, you can protect your existing workloads with Armor Anywhere on AWS.
Ready to Get Started?
Get started with our pricing tool or schedule a demo.