Vulnerability Scanning
Vulnerability scanning helps you navigate the complexities of compliance, bolster security, and reduce risk across your cloud, on-premise and hybrid IT infrastructure. Developed and used by auditors, the vulnerability scanning service can help you achieve PCI DSS and HIPAA compliance.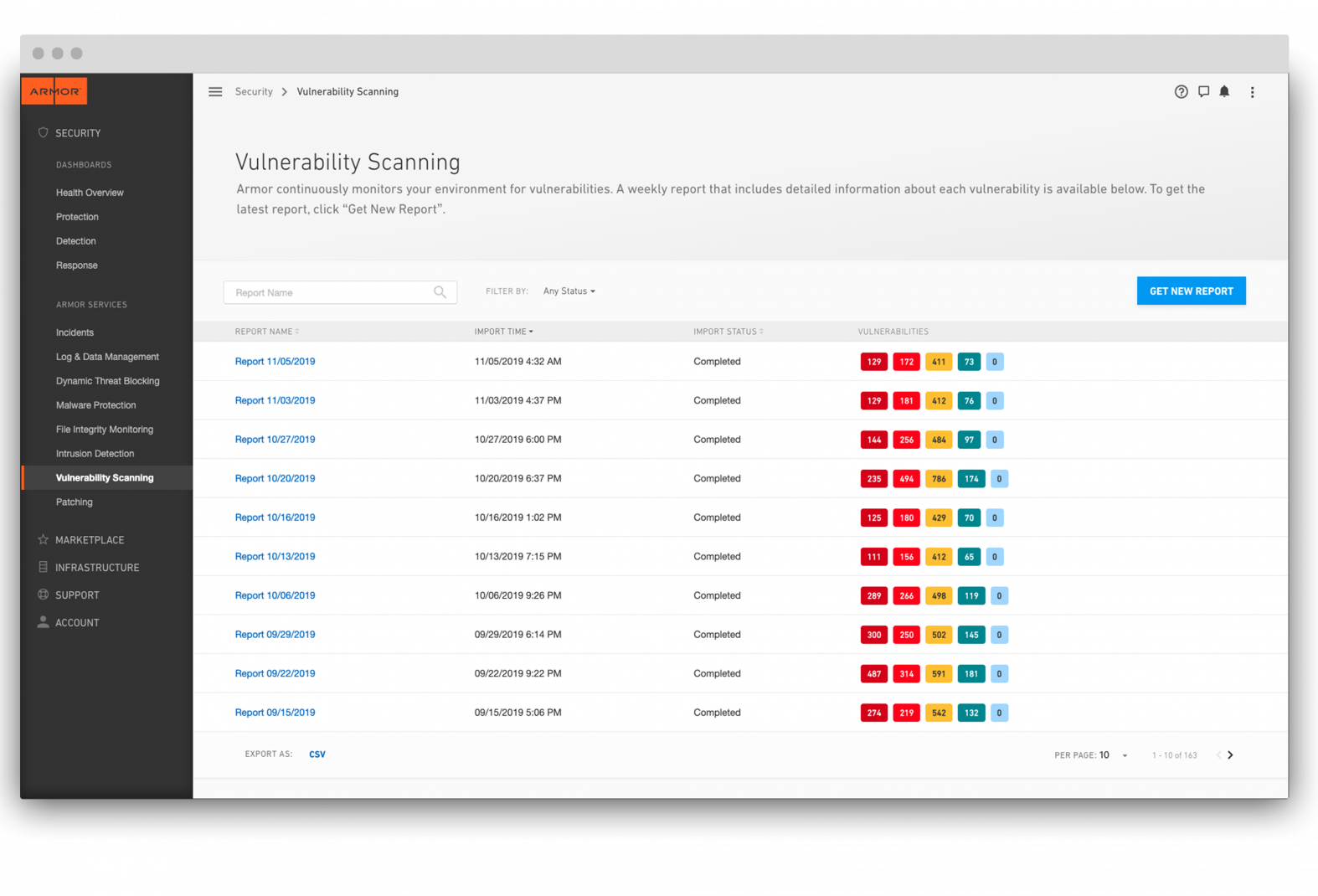 How It Works
Armor's internal vulnerability scan service operates inside your organization's firewalls to identify real and potential vulnerabilities in your environment. Our service scans your system for installed applications and checks for vulnerabilities related to the application version against its database of vulnerabilities. It identifies which patches are relevant to that vulnerability and recommends patching actions for your application and OS.
Armor internal vulnerability scanning service:
Installs with the Armor agent
Performs local scans on the installed asset
Reports vulnerability, patching, and compliance results
Presents scan results through AMP scanning console
Access output and reports on the Armor security dashboard.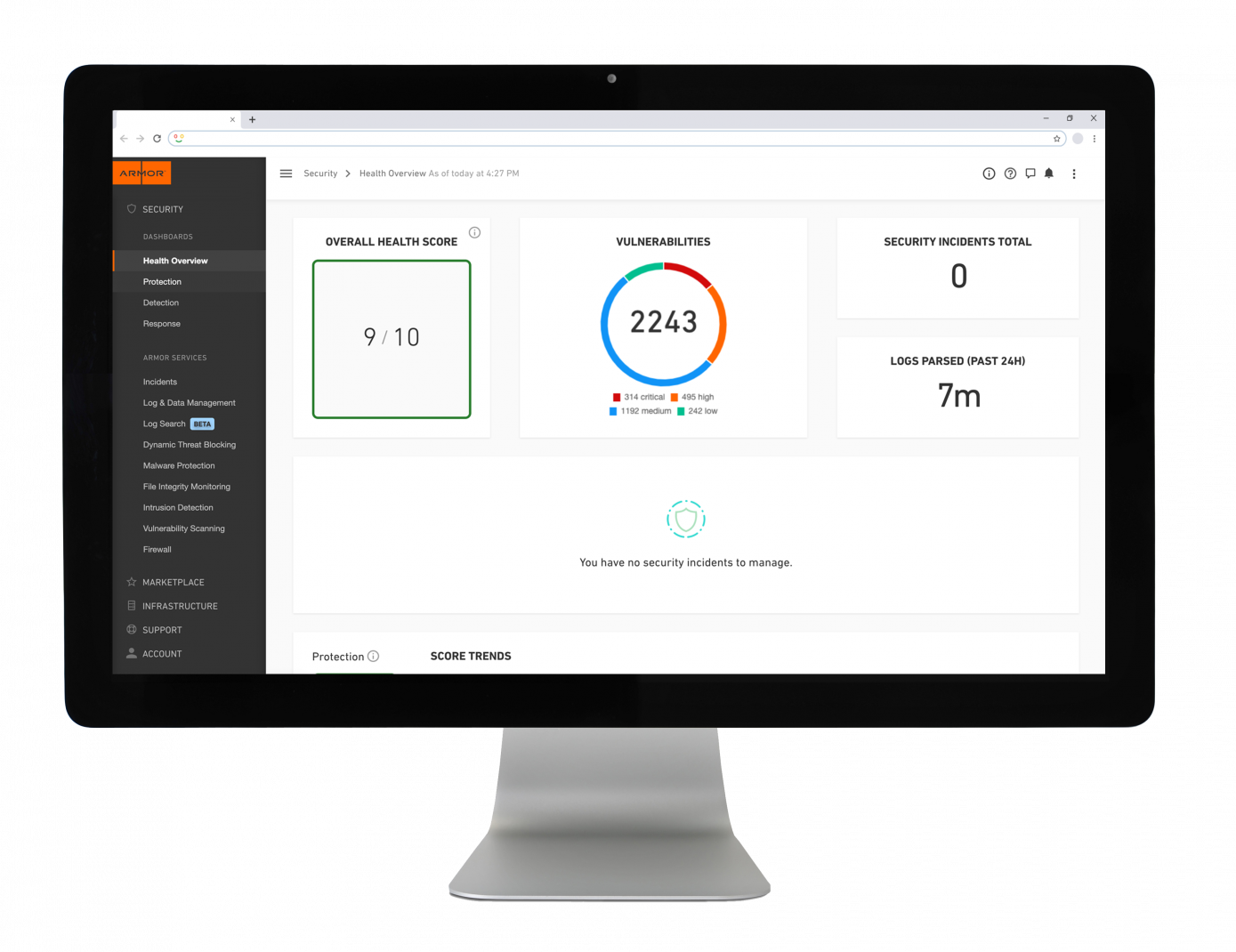 Your Window into the Cloud Security Platform – The Armor Management Portal
Simple to navigate and easy to use, The Armor Management Portal gives you:
Unified Visibility of Assets Across Your Environments
Deep Visibility into Integrated Tools, Detections and Response Guidance
Advanced Log Search and Data Visualization Capabilities
Ready to Get Started?
Get started with our pricing tool or schedule a demo.