Threat Detection & Response
Armor delivers threat detection and response capabilities by integrating and streamlining best-of-breed cloud-based security solutions and processes with cybersecurity expertise.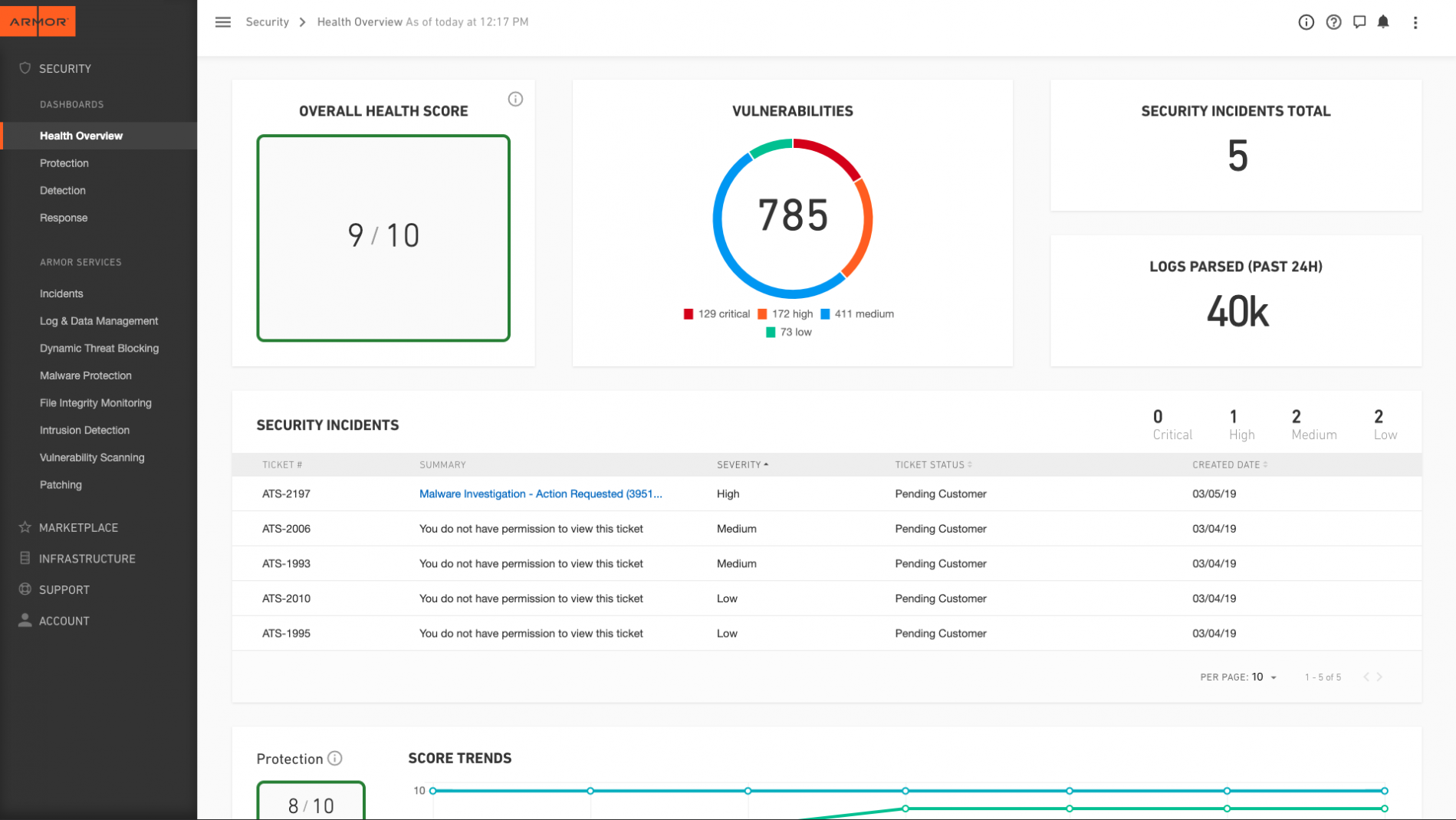 How It Works
Armor's cloud security platform ingests logs from the Armor Anywhere agent, from cloud-native, and third-party tools. It then correlates and analyzes those logs against threat intelligence from Armor and other third parties. The output is used to uncover threats, bolster an organization's defenses, and provide a response in the event of an incident. Armor provides unified visibility across your workloads through the Armor Management Portal.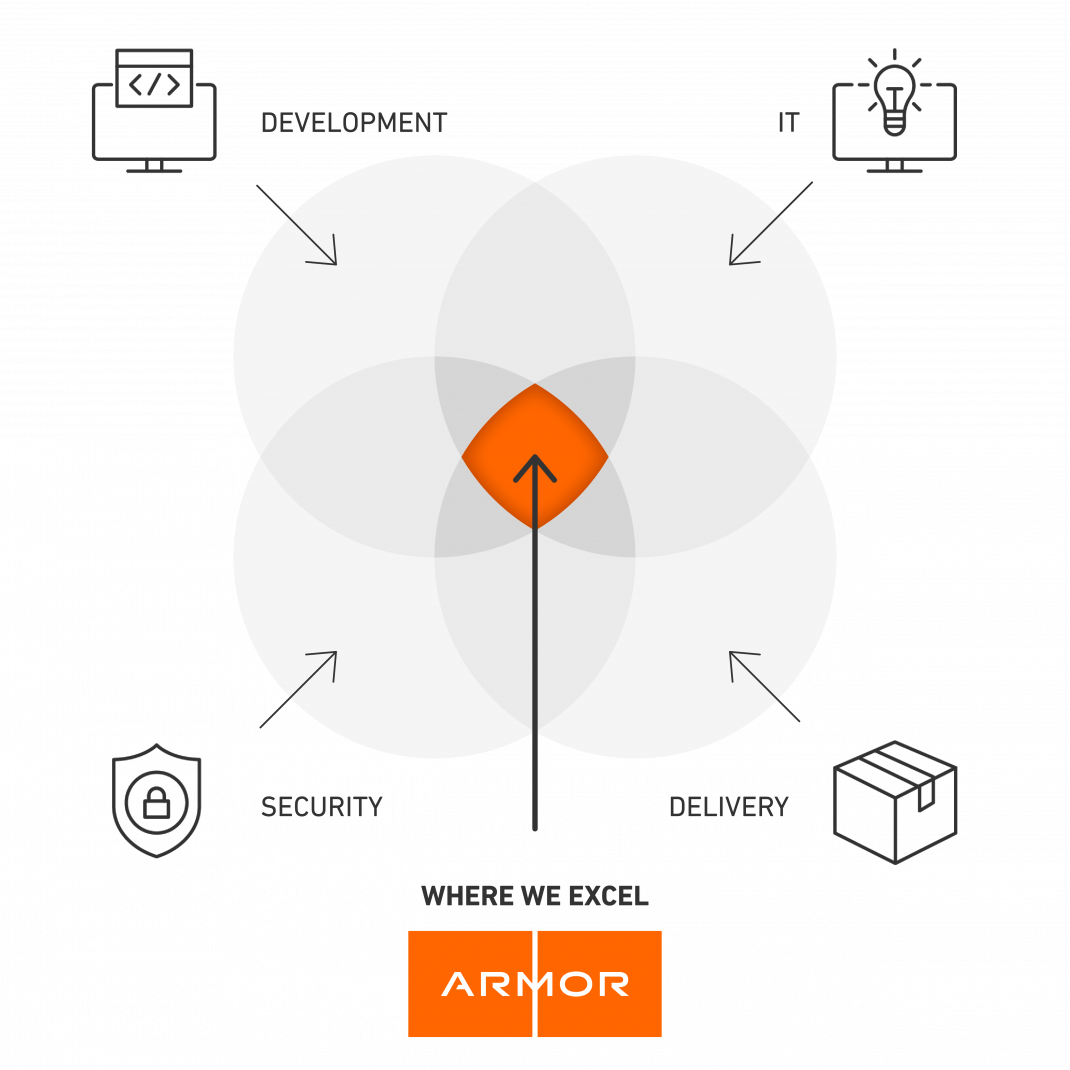 We Empower DevSecOps
Armor intersects IT, Security, Development and DevOps to deliver powerful and flexible security and compliance outcomes aligned to the unique use cases and consumption needs of our customers.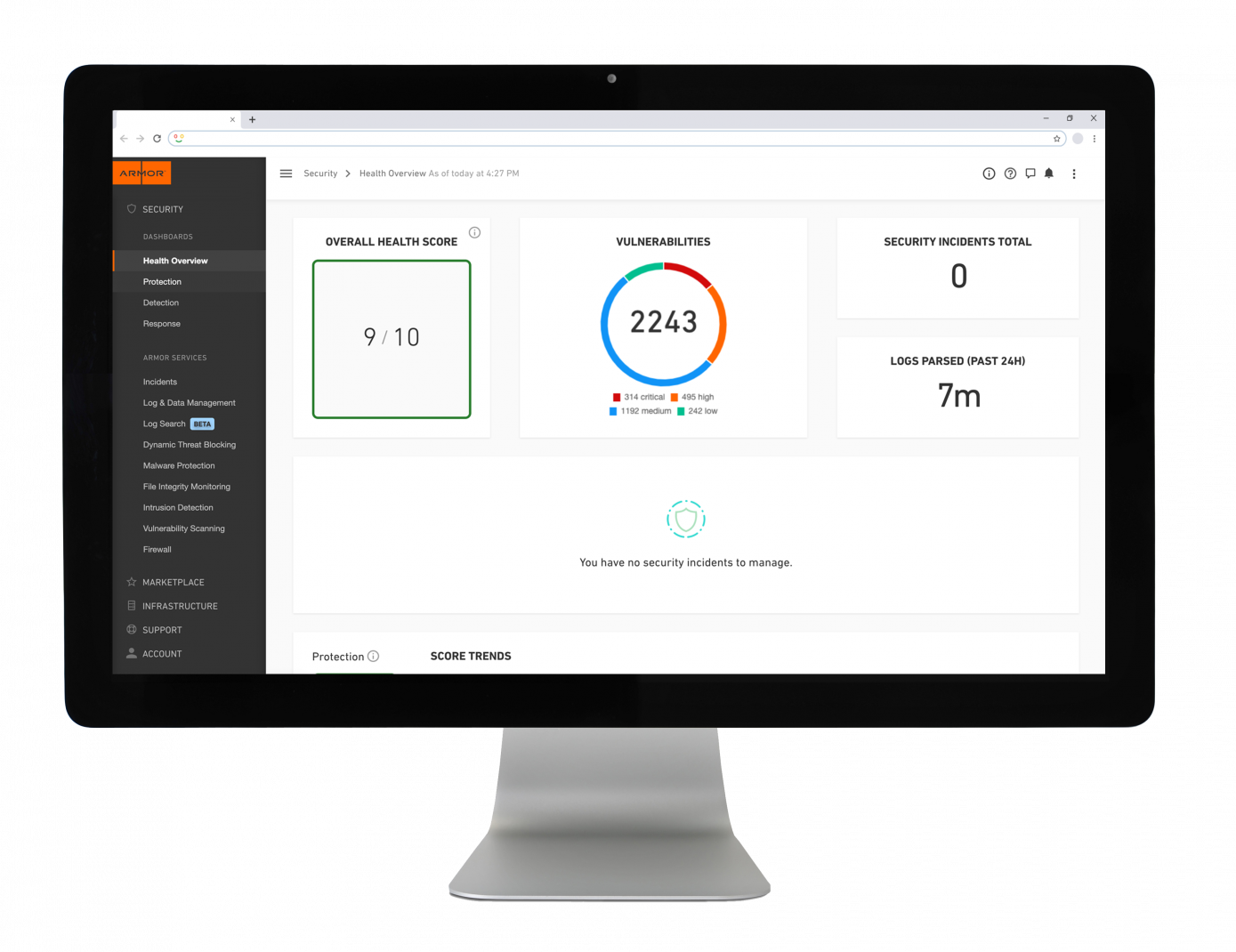 Your Window into the Cloud Security Platform – The Armor Management Portal
Simple to navigate and easy to use, The Armor Management Portal gives you:
Unified Visibility of Assets Across Your Environments
Deep Visibility into Integrated Tools, Detections and Response Guidance
Advanced Log Search and Data Visualization Capabilities
Ready to Get Started?
Get started with our pricing tool or chat with our experts for answers on-demand.