Recommendation Scans
Recommendation scans look for potential vulnerabilities on your instances and validates that the latest rulesets are installed for Armor's intrusion prevention and file Integrity monitoring.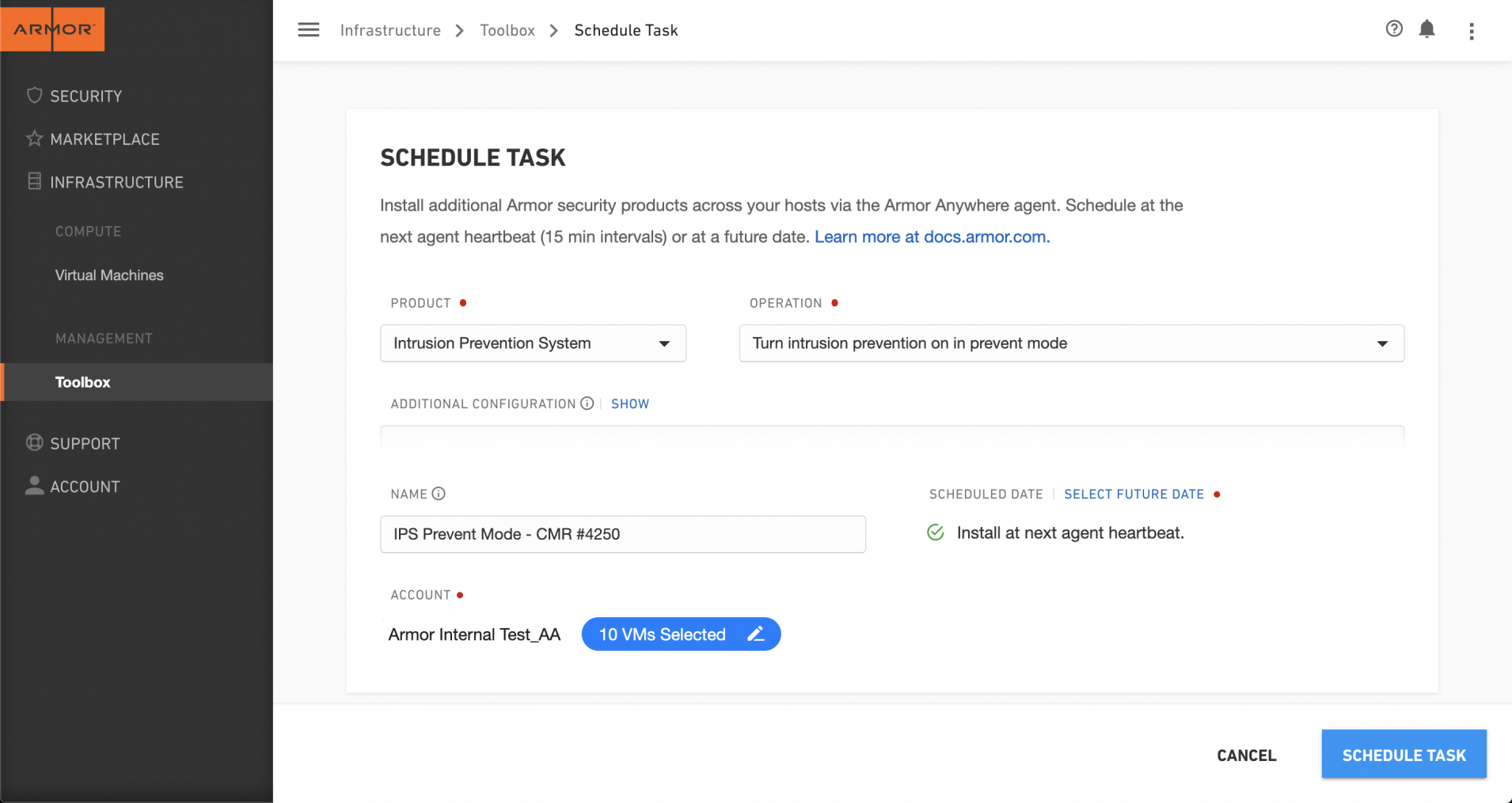 How It Works
Recommendation scans assesses your host operating system, installed applications, Windows registry, open ports, directory listings, the file system, running processes and services and users for potential vulnerabilities not addressed by your current security capability rules.
The scans can be scheduled to automatically apply new rulesets to the intrusion prevention or file integrity monitoring capabilities within the Armor agent.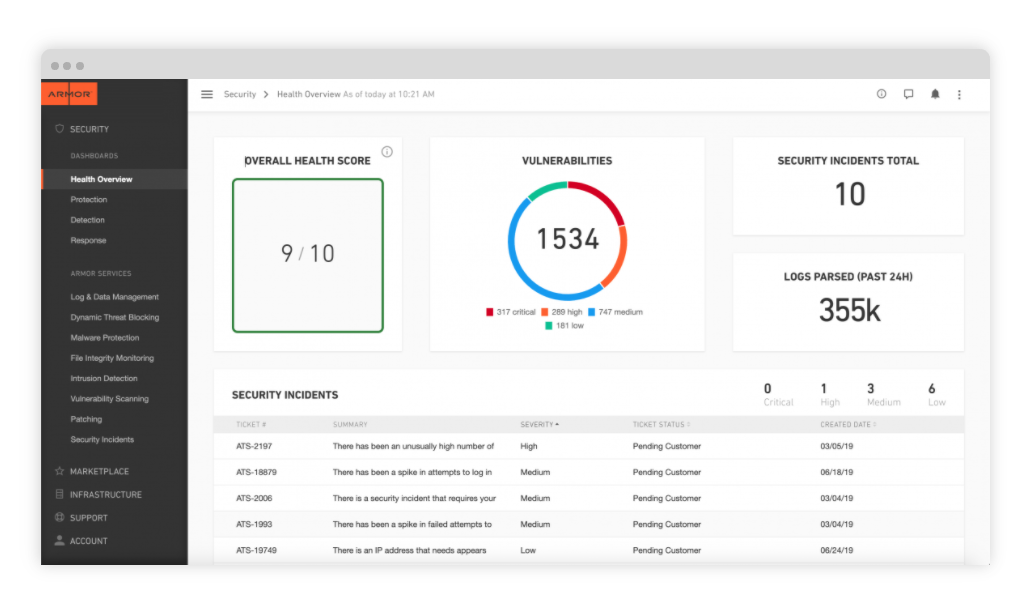 Your Window into the Cloud Security Platform
Simple to navigate and easy to use, The Armor Management Portal gives you:
Unified Visibility of Assets Across Your Environments
Deep Visibility into Integrated Tools, Detections and Response Guidance
Advanced Log Search and Data Visualization Capabilities
Ready to Get Started?
Get started with our pricing tool or schedule a demo..