---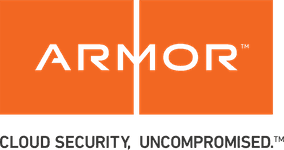 Big things are happening at Armor! This exciting time promises to be a pivotal moment in our history and we strongly believe that the ultimate beneficiary will be our customers and partners. ST Telemedia (STT), an active investor in the Communications, Media and Technology (CMT) space, has invested $89 million in Armor and will join The Stephens Group (TSG) as our joint-lead shareholder.
The new funding reinforces our team's great work and fast-growing customer base. It also validates Armor's strategy and strong growth potential in highly-competitive industry. We have never been in a more solid position and we are excited to usher in the next phase of our company alongside you.
Armor has always been at the forefront applying our skills and expertise to protect how you use the cloud. From providing The First Totally Secure Cloud, to our current evolution of protecting public and hybrid clouds, we are confident that this news will be a game-changer.
Global criminal adversaries have no shortage of cash and capabilities that have created a pseudo "arms race" in cyber security. Our commitment to you means that we must do whatever necessary to ensure we stay one step ahead.
We will now have access to more resources that will empower us to continue to drive innovation, so together we can face today's security challenges head-on. It will also help us better prepare to address the challenges of tomorrow as the threat landscape moves at a breakneck pace.
Keeping your sensitive data safe and compliant in the cloud is a responsibility that we never take lightly. Now we can take our performance to another level. For complete details of this announcement, please refer to our press release. If you have any additional questions, please feel free to contact your primary Armor representative.
The future is bright.
Chris Drake
Founder and CEO
Armor