Empower your Business
Secured by Armor empowers your business to leverage our security, intelligence, and compliance outcomes during your customer and prospect engagements.
By proudly displaying the Secured by Armor seal of defense, you are telling your customers that you are proactive about the protection of their brand, data, and business.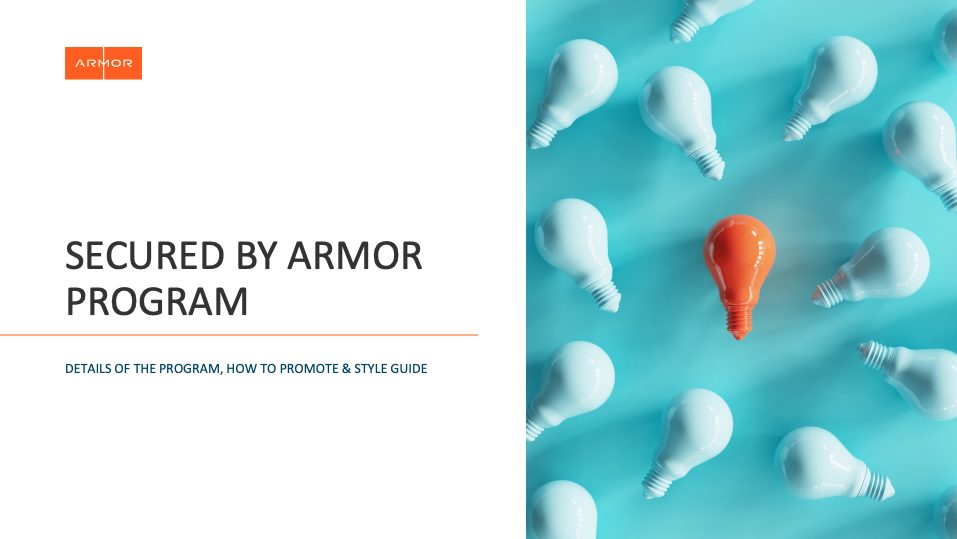 Secured by Armor Collateral
Use these templates when communicating how your organization is protected by Armor's world-class experts and security solution. Each asset includes instructions as well as focused messaging to help you best demonstrate the benefits of being secured by Armor.
Customers Secured by Armor