As economies attempt to recover amidst rising threats from new COVID-19 variants, managed service providers encounter increased pressure to deliver greater value, take on more responsibilities, and improve cybersecurity/ compliance capabilities. It's a welcome mix of challenges with enormous opportunities due to a business environment shaped by the new normal.
Before you start ramping up expansions in the cybersecurity side of your business, join Ryan Smith, Armor's Product Evangelist, to devise a well-thought-out plan by focusing on three key areas:
• What should I look for in a cybersecurity solution?
• There are many vendors and technologies. How do I know which is best for my portfolio?
• We know technology. However, cybersecurity isn't our expertise. What kind of support should we look for?
Featured Host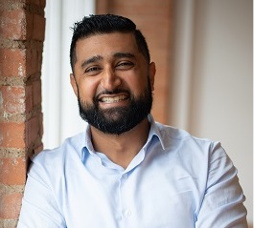 Joone Nijjar, Product Manager, Armor
Joone Nijjar is a Product Manager, responsible for market insights and research at Armor. He works with product development to design solutions to thwart threat actors and address customer security challenges. Joone brings 7+ years of cybersecurity experience to his role. Prior to joining Armor, Joone was an Enterprise Account Executive working with mid-market and enterprise organizations to identify cybersecurity gaps, meet compliance requirements and solve complex problems to meet business objectives.