Join us for a comprehensive review of the Armor roadmap and product features. Learn about the investments Armor is making to enable our customers to scale and secure their business.
Get an inside look into Armor's roadmap and recent releases.
Provide direct feedback on which features work best for you and where we can make improvements.
Hear directly from our VP of Product on Armor's future direction.
Dates/Times:
Join us throughout 2021 to get the latest updates. Reserve your spot now for our second session on Wednesday, May 12th!
May 12, 2021 at 1 p.m. ET

August 18, 2021 at 1 p.m. ET

November 17, 2021 at 1 p.m. ET  
Host
Ryan Smith, Vice President of Product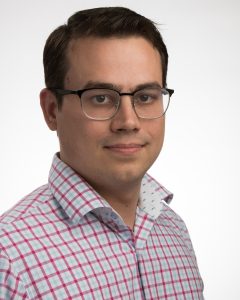 With 10 years' experience, Ryan Smith is Vice President of Product, responsible for bringing to market a world-class cloud security and compliance platform. In his current role, Ryan is responsible for the product vision and strategy, product delivery execution, and product culture at Armor. In previous roles, he served as the Director of Product Marketing for Armor, Director of Product for SandBox Commerce, and MuvData Product Manager for The New Office, Inc focused on bringing SaaS technologies to market for modern enterprises. Ryan holds a PhD in Mass Media and Communication Studies from European Graduate School.