Founded in 2014, OpenKey, a company delivering mobile key technology, aims to improve guest experience by making keyless room access both seamless and commonplace. Hotel guests no longer need physical plastic keys for room access; the mobile application enables them to receive directions to the property, inform the hotel of their pending arrival, access WiFi codes, and, more importantly, avoid the line at the front desk for efficient check-in or check-out.
Meeting the Challenge: Due to the use of complex, often splintered systems from multiple vendors to fulfill multiple functions, a lack of system connectivity provides points of network entry for threat actors to steal data or launch other attacks. In the case of mobile key technology, compromising a guest's identity or the application itself could also lead to an attacker gaining unauthorized access to a room—all of which make security paramount for OpenKey as it grows.
Quick Glance
Industry
Cloud Provider
Website
Customer Problem
Striking the balance between usability and security is critical for OpenKey. That means taking an approach that users are familiar with, such as two-step verification on the front end, while implementing security best practices behind the scenes to protect its cloud-hosted environment. It was essential to have a cybersecurity service provider that could provide the monitoring and protection needed at a reasonable growth vs. cost projection.
Armor Solution
Results
The cost for OpenKey to have their own team that is monitoring our application servers 24/7/365 is significantly more substantial than what Armor provides. OpenKey also receives the added benefits of Armor's zero-trust architecture, cybersecurity professionals, and an operating system hardened according to industry and proprietary best practices.
Watch our video case study or download the PDF below to learn more about why OpenKey chose Armor Anywhere with secure hosting.
Armor does an excellent job of monitoring and responding to threats, and they have a dashboard where I can see all the necessary details myself.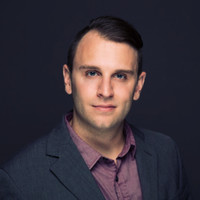 Chris Hickingbottom
VP of Engineering
OpenKey