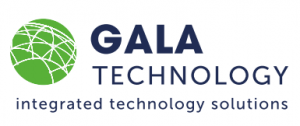 Gala Technology is the innovative team behind the multi-award-winning, cloud-based, Pay-By-Link payment technology, SOTpay. SOTpay supports merchants, of all shapes and sizes, to enable them to protect themselves against the ever-growing risk of fraud-related chargebacks in 'Card Not Present' (CNP) channels, whilst simplifying complex PCI DSS requirements and reducing processing cost. The solution has received several accolades including the 'PCI: Award For Excellence 2020', 'Best International CNP Solution 2020', and 'Security Innovation Of The Year'.
Meeting the Challenge: Inspired to help mitigate the staggering financial risks to merchants, the Gala Technology team strategized on commercializing SOTpay™. However, developing any solution in the payment processing industry comes with high stakes, given the current cybersecurity climate and rigorous compliance regulations required.
Quick Glance
Industry
Cloud Provider
Website
Customer Problem
Gala Technology needs to achieve the right level of cybersecurity and compliance outcomes for its customers to facilitate the commercialization of its infrastructure.
Armor Solution
Results
Armor has helped Gala Technology gain multiple PCI DSS certifications, including its most recent Report on Compliance (ROC) certification. As a result, Gala Technology was able to successfully take its award-winning technology to market.
Compliance is a journey, and we know we can always rely on Armor; they simply make life so much easier. We just went through the highest certification for PCI Compliance as a Service Provider, and we could not have done that without Armor's support.