Medecision executives chose Armor Anywhere when achieving HITRUST CSF® certification for Aerial™, their platform for population health, patient care management, and digital health strategies.
The journey to HITRUST CSF® certification meant selecting the right team of third-party experts to help ensure the company's cybersecurity diagnosis was consistently positive.
Quick Glance
Industry
Cloud Provider
Website
Customer Problem
Armor Solution
Why Armor
Results
Armor protects areas for which the Medecision IaaS provider was not responsible. Medecision meets the security requirements of federal, state, and healthcare industry standards including HIPAA and HITECH. The Aerial™ platform achieved HITRUST CSF certification.
It wasn't just about achieving HITRUST CSF® certification, though that was the original intention. Now it's about moving beyond certification and becoming totally secure.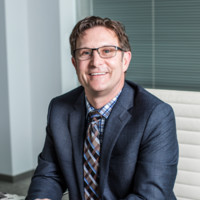 Brent McKinney
VP of Security
Medecision