When picking what security tools you need to secure your cloud application, you'll soon find out that there are an enormous amount of options. There are hundreds, possibly thousands, of quality security tools in existence, many of which have different responsibilities.
Since securing a cloud computing deployment is complex and there are many tools out there, the average enterprise has 75 security tools. As cloud infrastructure and malicious actors continue to adapt, the number of tools that enterprises use will continue to go up.
Here's the key behavior pattern that keeps this never-ending adoption of security tools up: Most companies use security tools and security services as point solutions. That is, whenever they have an unsecured technology or have a security need, they add another tool to improve their security. At Armor, we think this process of adding more security tools is unsustainable.
For each tool you add, you have to negotiate with another vendor and do more work to make that tool work with your overall deployment. At some point, the number and complexity of tools will become so great that you'll need one or more full-time employees just to manage these tools and the vendors that sell them. 
In addition, each tool will generate security alerts, the vast majority of which are false positives. As IT teams amass tools, they also amass alerts. This leads to alert fatigue, which obviously is dangerous in that teams get conditioned to ignore alerts -- because there simply are too many to take each one seriously. 
When you deploy Armor Anywhere , you address these issues with a solution that integrates best-of-breed tools in one easy-to-use solution.
We take the responsibility of finding the best tools, negotiating with vendors, and making sure all of the tools work together. The result is that by using one product (Armor Anywhere), you can get the benefits of having various tools that excel at different areas without having to spend the time and money to manage a large number of tools. 
In addition, we help reduce the noise and alerts that come from using a large number of tools. Instead of having to parse through hundreds and possibly thousands of alerts, you'll only have a small number of warning messages to look at.
Though we can't do all the work of securing your infrastructure for you, we take as much of it off your plate as we can, significantly reducing the amount of work you need to do to become compliant and secure.
However, if you are interested in doing the work yourself, we'll list what tools that we think are best to properly secure your infrastructure.
Specifically, we think that there are five areas that you should focus on: 
Configuration management

Application security

Audibility and visibility

Endpoint detection and response (EDR) and managed detection and response (MDR)

Security information and event management (SIEM)
Below, we discuss what you need to consider for each category and a few specific tools we think you should look at.
If you're looking for a way to minimize the amount of cloud security tools you need, check out Armor Anywhere. It's our product that works on any cloud (public, private, hybrid, or anything else) and automatically incorporates many of these security tools and more. If you want to save time and money on integrating cloud services like these, contact us here.
Configuration Management
According to Gartner, over 99% of cloud breaches through 2025 will be the users' fault, the majority of which are the result of misconfiguring tools.
For example, AWS S3 buckets set to have public access are an extremely common source of breaches. It's easy for a developer to set a bucket to have public access and then forget about it, possibly for months at a time.
To protect against misconfiguring your cloud infrastructure, you should use cloud security posture management (CSPM) tools.
These tools allow you to define a security policy (either a custom one or a well-known regulation like PCI or HIPAA) and then will automatically configure your deployment and security controls to follow that policy. In addition, CSPM tools will monitor your infrastructure and access control for unusual changes (like making an S3 bucket public).
Two CSPM tools that are worth looking at:
Prisma
by Palo Alto Networks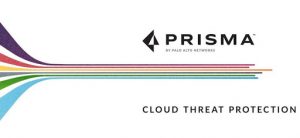 Prisma from Palo Alto Networks has many security functions, but it's especially good at detecting misconfigurations in your public cloud infrastructure.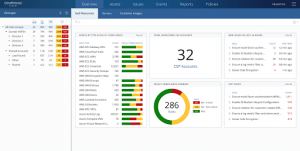 Cloud Passage has a clean dashboard to help you find the biggest vulnerabilities and misconfigurations in your cloud environment.
Find Your Security Solution
Want to Secure Your Data in the Cloud?
Take our 30-second assessment today.
Application Security
Application security is about making sure that the servers you're using are secure. This encompasses several smaller problems related to your servers, operating system, data, code, infrastructure, and more.
Furthermore, you'll need tools for data security and management, checking code for vulnerabilities, malware protection, antivirus protection, intrusion detection, and vulnerability scanning. Here are the tools we recommend for each (note that there is some overlap as some tools can have multiple functions):
Tools that you can use to enhance data security, maintain data protection, and prevent data loss:
Hashicorp Vault

DBHawk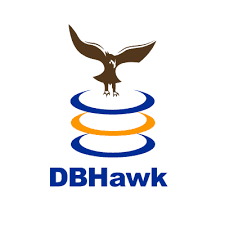 Tools that you can use for checking code for vulnerabilities:
Trend Micro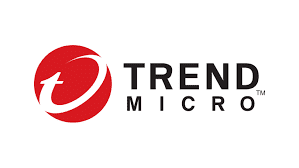 Veracode

Tools that you can use for malware protection:
Kaspersky

Malwarebytes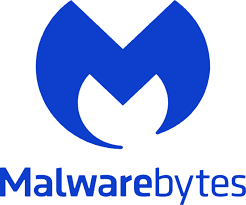 Antivirus tools that you can use:
Symantec
Trend Micro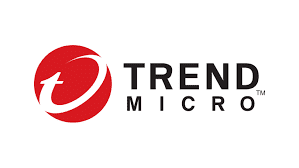 Intrusion detection tools:
Vectra Cognito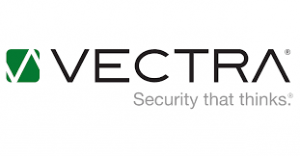 Trend Micro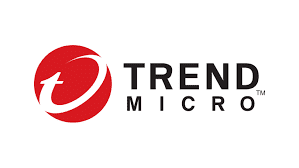 Vulnerability scanning tools:
Nessus

Qualys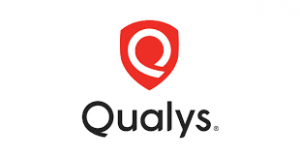 Audibility and Visibility
A good security setup stores all relevant logs, so you know when any sensitive data has been accessed. This is important in detecting break-ins, monitoring disgruntled employees, or finding signs of anomalous behavior.
Also, recording logs can help you figure out whether any sensitive passwords or access information has been exposed.
Finally, recording logs are required for audits and certain regulations like HIPAA and PCI.
Two tools that we recommend for log collection:

LogDNA aggregates logs from all applications and servers so they can easily be searched.

Splunk aggregates data from any source into a simple, real-time search.
Endpoint Detection and Response (EDR) and Managed Detection and Response (MDR)
EDR is the process of monitoring servers, computers, mobile devices, and phones to find evidence of breaches or malicious actors.
Once a threat has been detected, a good EDR tool will be able to dynamically respond to the threat before it becomes a bigger threat.
MDR is when an external tool/service manages the process of detecting and responding to threats for you. It's a necessity in today's world where organizations don't have the manpower or capacity to properly react to threats on their own.
If you want to properly secure your cloud infrastructure, having a system in place to quickly detect and respond to data breaches is a necessity.
Here are our suggestions for tools to help with your EDR and MDR: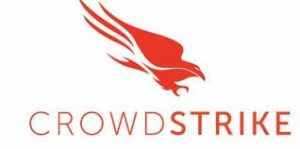 Crowdstrike uses crowdsourcing, big data, and AI to deliver up-to-date protection.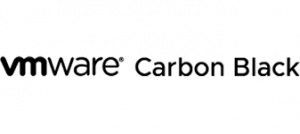 Carbon Black is designed to be a single platform that manages the security of your cloud endpoints.
Security Information and Event Management (SIEM)
Since you'll necessarily have a large number of security tools, you'll need to have a system in place to manage all the data generated from the various tools that you use. That's what SIEM tools are for.
Good SIEM tools will stitch together the data from various tools to help you more accurately detect when breaches happen.
Since a large number of tools will generate an excessive amount of data and notifications, a good SIEM tool will also filter out the notifications coming from your various tools. That way, when you do have to respond to a notification, there's less of a chance of that notification being a false positive.
In addition, SIEM tools can help determine the path a bad actor took when accessing your infrastructure. This makes it easier for you to figure out how to stop similar breaches in the future.
SIEM tools that you might use: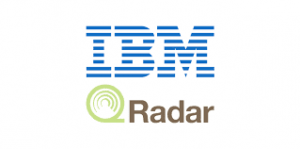 IBM QRadar includes out-of-the-box analytics, correlation rules and dashboards to help you address your most pressing security use cases.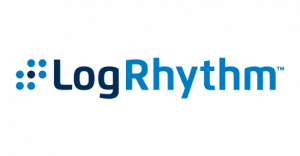 LogRhythm helps you identify threats by using data and analytics to help you cut through the overload of security tool alerts.
How to Spend Less Time Integrating Cloud Security Tools
The tools we listed above are all quite good. In fact, we use some of those tools at Armor to help protect ourselves and our customers.
The problem that we've found when talking to potential customers is that they're overwhelmed by the number of security tools they have. Oftentimes, they feel like they don't have enough budget, time, security analysts, or DevOps employees to properly secure themselves.
That's why Armor exists. We take care of integrating security solutions together, keeping those tools up-to-date, and evolving along with malicious actors.
While we can't do all the work of securing your web application/SaaS for you, we take a significant chunk off your plate. When you consider how much time and money we save you by doing all this integration work, Armor easily becomes the most cost-effective solution.
Armor already does all of the work listed above and more. We have tools to manage how your cloud is configured, we have many ways of checking your application security, we keep track of all your logs, we do EDR and MDR, and we have a SIEM to integrate the data from all of these tools.
We have two products that help lessens your work of being secure. Armor Anywhere helps secure your servers no matter where they are (public cloud, private cloud, multi-cloud, hybrid cloud, on-premise, etc.). Armor Complete is where you host your code on our physical servers. Armor Complete takes more of the security work off your plate, but Armor Anywhere has the flexibility to run on other cloud providers and cloud platforms like Amazon Web Services (AWS), Google Cloud Platform (GCP), or Microsoft Azure.
Here's how Armor Anywhere and Armor Complete work to lessen your security burden:
| | | |
| --- | --- | --- |
| | Armor Complete | Armor Anywhere |
| Vulnerability Scans | X | X |
| Operating System | X | X |
| Intrusion Detection | X | X |
| File Integrity Monitoring | X | X |
| Log Collection & Management | X | X |
| Malware Protection | X | X |
| Patch Monitoring | X | X |
| Compute | X | |
| Storage, Database, & Networking | X | |
| Regions, Availability Zones, & Edge Locations | X | |
| Identity & Access Management | | |
| Data Management | | |
| Encryption | | |
In Conclusion…
No matter what cloud security tools you use to secure your infrastructure, the important thing is to be careful in how you integrate them all together.
Your major challenge isn't going to be finding quality tools or making sure that you cover every part of your infrastructure.
Instead, we've found that your major cybersecurity challenge will be to get all of these tools working without you having to spend too much time on integrating and maintaining all of them.
If you want a solution that does a lot of the integration work for you, we suggest you take a look at Armor. We'd be happy to talk to you about your security needs.
If you're looking for a way to minimize the amount of work you need to do to integrate cloud security tools like these, check out Armor Anywhere. It's our product that works on any cloud (public, private, hybrid, or anything else) and automatically incorporates the best-of-breed security tools. If you want to talk to us about how you can become compliant and secure in less time, contact us here.