(Dallas, TX, July 20, 2020) Armor's log and data Management option, part of the Armor Anywhere solution, features an array of benefits to provide customers with both focused insights and environmental visibility. One of the greater benefits of this option is that Armor customers now have the capability to correlate and analyze logs for advanced analysis performance and threat detection.
With Log and Data Management, Armor Anywhere can ingest logs from cloud-native sources such as AWS services, Azure, or Google Cloud Platform and from third-party sources from virtualized appliances, network devices, firewalls, endpoint detection, and response tools, switches, and others. Through a simple Armor Management Portal search, customers can get an "at-a-glance" look at logs from the past 30 days. Customers can also create customized dashboards and visualizations of their logged data, to better fit their business needs.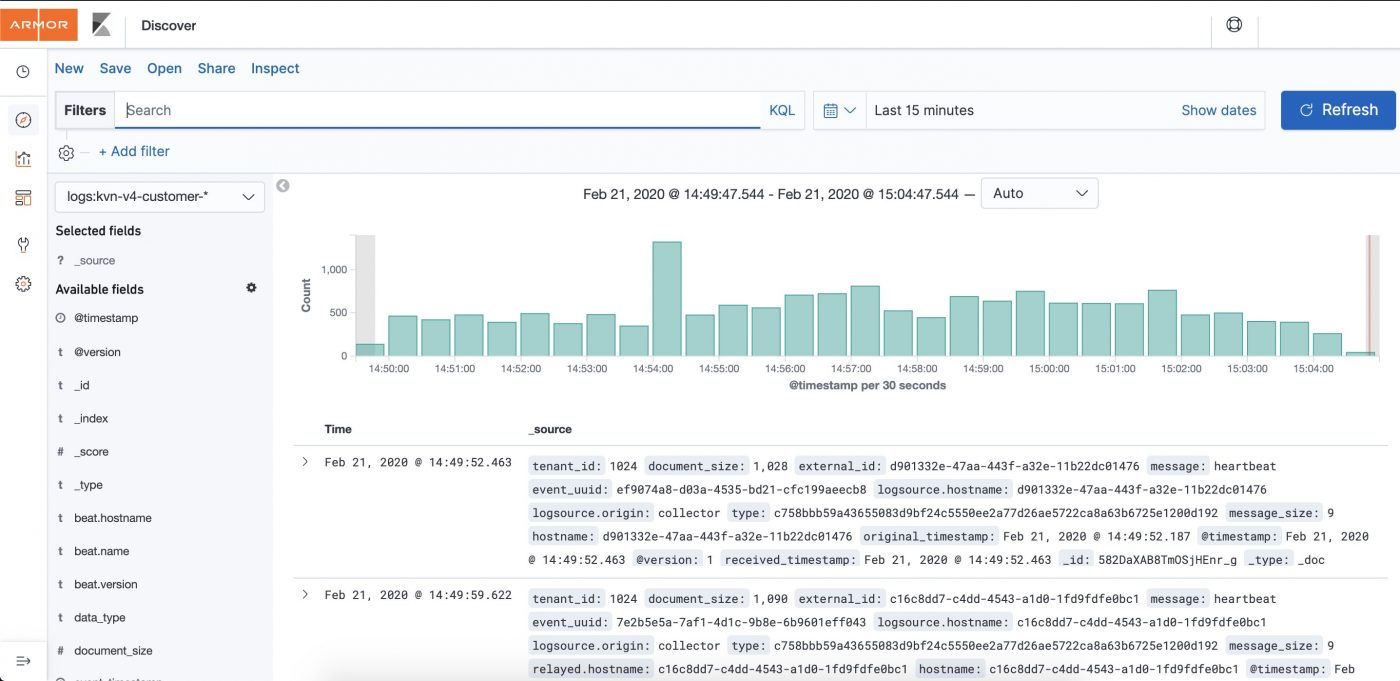 "Armor's log and data management capability allows us to enhance the security and compliance outcomes we provide to our customers," said Ike Nwabah, director of product marketing at Armor. "With log and data management, Armor can collect logs from our customers' cloud-native and third-party sources, and then correlate and analyze them against our threat intelligence to provide an even stronger security outcome."
Customers needing to reach compliance requirements, such as PCI DSS, HIPPA/HITRUST, and GDPR, can use Log and Data Management to export compliant-ready logs for audit reviews.
Over 1,000 companies from small startups to the fortune 500 trust Armor's cloud security platform – schedule a demo to learn more about our log and data management capabilities.