Cloud Security is a Shared Responsibility
Cloud security is a shared responsibility between your customer and their public cloud service provider(s). Cloud service providers offer some protection but your customers are ultimately responsible for fully securing their data and those that have access to it. Armor Anywhere provides:
Workload Protection
Seamlessly secure your customer's cloud workload with Armor Anywhere.
Unified Visibility
Armor gives full security visibility across your customer's public, hybrid, or multi-cloud environment.
Threat Detection and Response
Ingest cloud-native logs, identify, and respond to any threats in any environment.
Cloud Platforms We Support
Uses Cases Addressed
With our proven cloud security technology, we address the following use cases: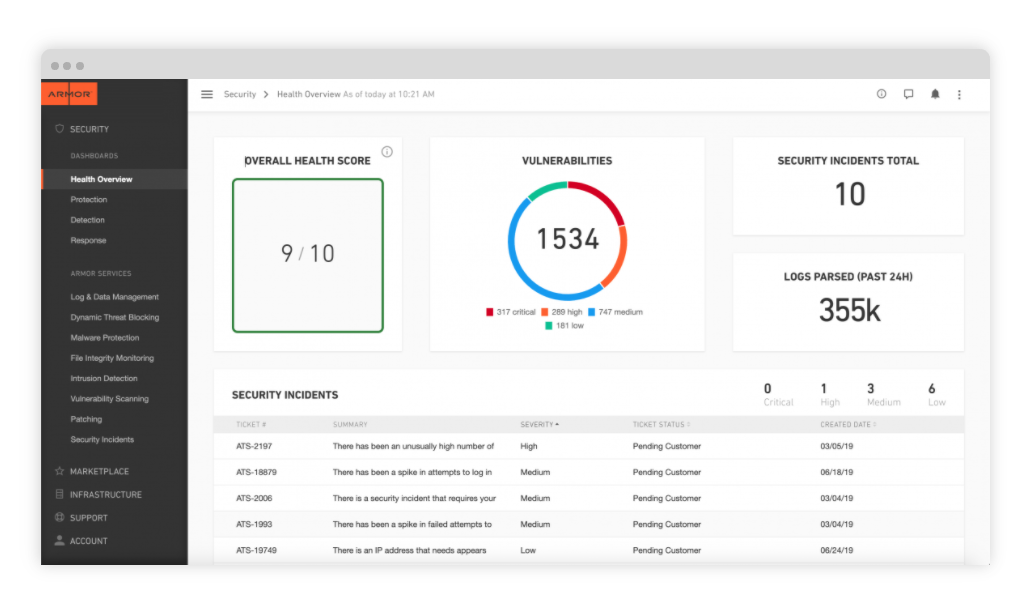 Threat Detection and Response
Armor analyzes your customer's environment to identify threats. Armor not only detects threats but also helps you respond.
Security Visibility Across Your Customer's Environments
Armor Anywhere provides real-time deep visibility and management of your customer's security across their public, hybrid, and multi-cloud environment. Use Armor's portal or consume the output through API.
Audit-Ready and Continuous Compliance Solutions
Armor Anywhere provides audit-ready compliance solutions that help your customers simplify and accelerate adherence to major compliance frameworks. Also, reduce accidental risk with Armor's cloud security posture management (CSPM) solution.
Our clients are concerned about the

visibility, accessibility, and privacy of their data

. Armor provides the solution and the

peace of mind

that we need to provide to our clients.
Ready to Get Started?
Get started with our TCO calculator or schedule a demo.