Real Partnership that Enables Growth
Whether you're just beginning to build your cybersecurity program or looking to scale it, Armor empowers you to secure your customers and grow your business.
Accelerated Growth
Cloud-native, security-as-a-service, Managed Detection and Response (MDR), hybrid cloud, endpoint protection – these are few trends in the market that your customers might be looking at which we can easily help you address. Grow your business with Armor.
Future-proofed Platform
Future-proof your cybersecurity program. Meet the needs of your customers today but be prepared for the eventual changes to come with Armor's platform.
Greater Margin
Capitalize on simplified pricing, discounts, incentive programs, and more to ensure you meet your growth targets.
Cybersecurity Expertise
Not only are we cloud security experts, but we also know the ins and outs of compliance and will help enable you to excel. Armor's partner program comes with in-depth sales and technical training, expert resources, and more…
Strategic Alignment
Our goal is to ensure that you are successful. With that, our program is straightforward and includes tools like: market development funds (MDF), Not-for-Resale (NFR), joint business planning, lead sharing, and much more. Plus, you own your customer relationship, period.
Proactive Engagement
Whether it is helping you support your customers or jointly crafting a compelling go-to-market strategy to accelerate your cybersecurity program, Armor will partner with you to succeed.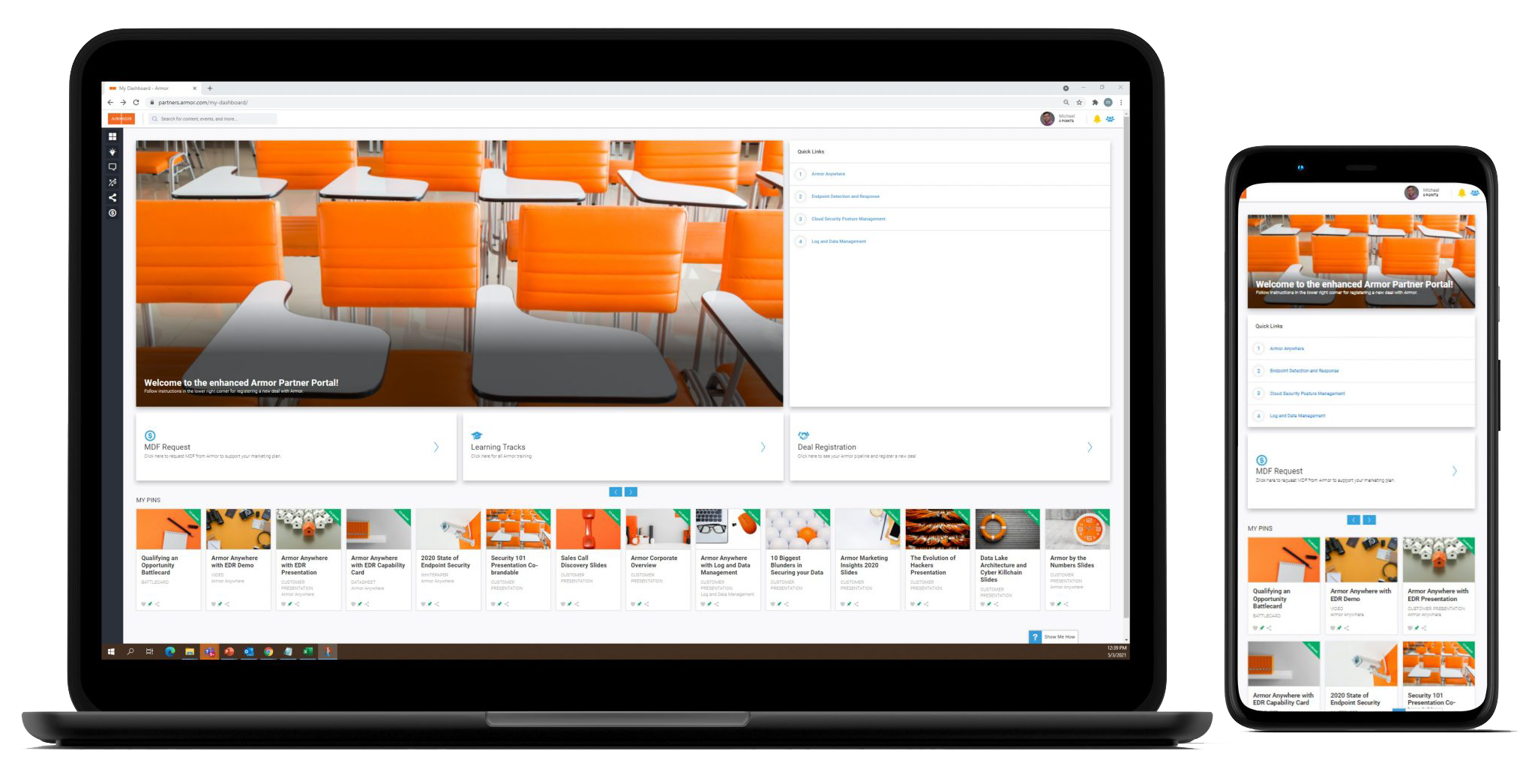 Track MDF sponsored co-marketing programs from within your partner portal
Keep up to date with Armor content and co-brand and share new assets without ever leaving the portal
Register Deals and monitor pipeline for your entire sales team on your customizable dashboard
Monitor the progress of your partnership, quarterly goals, sales team, and more from an intuitive portal dashboard
Become a Partner Today!
Use our TCO calculator to see how you can save money by partnering with Armor or feel free to contact us to ask questions you may have about the partner program.