Fight for the Greater Good | Video Contest
Vote for your Favorite Entry
Choose our contest winners by voting for your favorite "Fight for the Greater Good" video and cause. Share with your family and friends to spread the word and get more votes!
Voting ends Friday, Oct. 19, 2018 at 5 p.m.* Winners will be announced on Wednesday, Oct. 24, 2018 at 12 p.m.
*All Times are Central Standard Time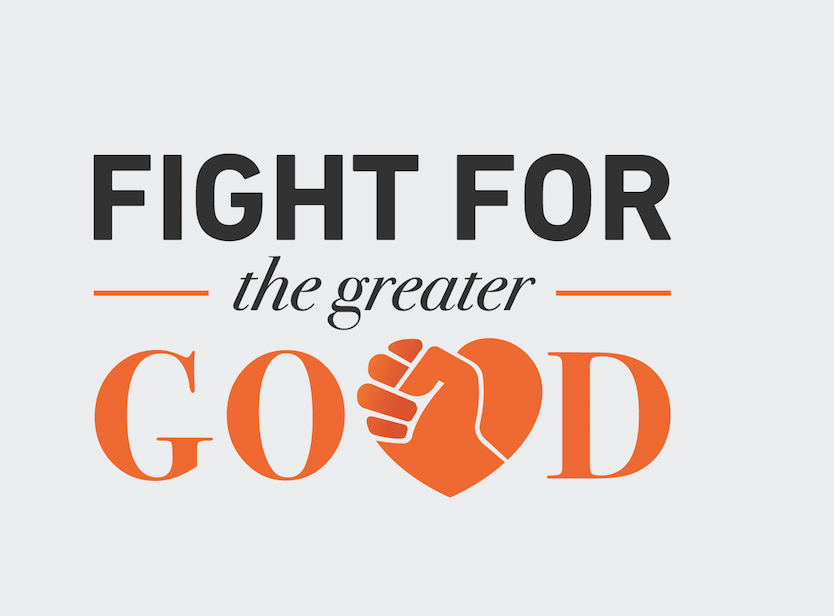 How Armor Fights for the Greater Good
At Armor, we don't take the title of "hero" lightly. We understand that our customers look to us for guidance through the increasingly treacherous cybersecurity threat landscape and entrust us with vital assets: their data.
Being an Armor "Hero" means that our employees are driven by a cause greater than themselves, driven to fight for what is right and just for the benefit of others.
View Caresse's Transcript
Caresse's Story
[Beginning of Recorded Audio]
[background music begins playing]
Caresse:Hi, I'm Caresse, and I fight for the greater good, because youth empowerment is so important.
I was given the opportunity to attend camp RYLA, the Rotary Youth Leadership Awards, for Rotary International's district 5810, and it was a life-changing experience for me.
Just that seven-day camp in the summer time, as a teenager, really changed my outlook on life. It changed my outlook on service and what that means and how to make an impact and not just an impression.
As an alumni, my responsibilities span, really, across the board. I go back to camp for that week every year and volunteer in whatever ways that are necessary. It might be judging the talent show. It might be participating as a speaker, and, also, really orchestrating how our alumni staff works.
We have 70 to 80 volunteers every year, and that is a big group of people to manage and orchestrate and put together, and really have us move a step ahead of what the schedule calls for for seven full days in the Texas heat.
[background music fades out]
[End of Recorded Audio]
View Bryan's Transcript
Bryan's Story
[Beginning of Recorded Audio]
[background music begins playing]
Bryan:I fight for the greater good, because I love to teach kids life and fire safety. I got to become Ashes the Clown when, early on in our volunteer days, they were going to have a benefit for some underprivileged kids and a Christmas benefit. And the chief came to our department said, "Hey, I've got a clown costume if anybody would be interested in being Ashes the Clown." And, obviously, I volunteered to do that, and I have been Ashes the Clown ever since.
The fun part about being Ashes the Clown is that I get to interact with kids, and I get a chance to teach them fire safety and general life safety techniques that, hopefully, will help prevent loss of life, and, also, reduce the chance of injury.
As of about 2004, I have been a member of a organization across the nation called Just for Laughs, L-A-F-S meaning life and fire safety, and we are an organization that teaches other firemen how to use these techniques.
Teaching kids is very rewarding, and everybody says, "Well, why do you do this? You know, you're not being paid to do it." And I always tell them, "There's lots of other ways of being paid rather than just money," and a lot of the payback that I get is when we see a kid, and we're in a parade and the kids holler up and say, "You came to my school."
And we query them, and they remember all the lessons that we taught them in their skit that year. So, we know the program is working, and that's a great feeling of satisfaction.
[background music fades out]
[End of Recorded Audio]
Transcript Coming Soon
Hi, I'm Nathalie, and I fight for the greater good to bring awareness to child sex trafficking in my neighborhood and community.
I was brought into this foundation when I was invited to an event. It was a fundraiser where a band was playing in a microbrewery, and we were invited to learn about it, and, you know, enjoy the evening.
However, they brought a mother that had a daughter that was in sex trafficking. And when she told her story about her daughter actually coming out of sex trafficking and coming home and then, later, being kind of pulled back into it, because she didn't feel comfortable at home, and then she ended up murdered. It really hit at my, you know, heart, and made me think about my two daughters and how they could have easily been in that same girl's position. And that's when I really thought, this is a foundation that I could really be a part of, and that I thought it was very important, because most people in our community have no idea that this is happening right under our noses.
So, that's really what made me want to donate, volunteer, and just bring awareness. They're doing something really important, and it's finding a home for these girls after they find their way out so that they can, eventually, get back into the community. And that's really, kind of, what brought my focus to it.
View Marci's Transcript
Marci's Story
[Beginning of Recorded Audio]
[background music begins playing]
Marci:I'm Marci and I fight for the greater good to empower abuse victims and let them know they're not alone.
Born and raised in Saint Vincent and the Grenadines, I moved to the U.S. 15 years ago. One thing that I wanted to use to tie me back in to Saint Vincent was a business idea. What does that look like? What does that smell like? And I came up with HiRuna Island Soaps.
So, HiRuna is the name of Saint Vincent in the local dialect. So, I decided to call my business HiRuna Island Soaps, where I have soaps, and other things, that tie in the scents, the sounds, the memories of my country.
While I love my home country – while I love St. Vincent and the Grenadines and the Caribbean as a whole, unfortunately, there's a very dirty underbelly. After you leave the resort, after you get over all the pretty water, there's a lot of abuse that happens.
In collaboration with other Vincentian owned businesses, we, together, have created Campaign One Voice. Campaign One Voice has been brought together to take care of some of those issues that are prevalent in the Caribbean. So, we're gonna be providing mental health professionals different ways and different outlets for people to talk about their issues, about their abuse, about their stories.
Having one voice is going to ensure that we're – our voices – are going to be heard. It's going to ensure that people are going to be taken care of, and we're gonna come together and create it on a grassroots level versus waiting for, you know, a higher power to do it. Using proceeds from my soap business and my marketing expertise, I'm spreading the word and eliciting change.
[background music fades out]
[End of Recorded Audio]
View Stephen's Transcript
Stephen's Story
[Beginning of Recorded Audio]
[background music begins]
Stephen:I'm Stephen, and I fight for the greater good for family, and, especially, for the fact that all kids need a mom. Our journey in foster and adoption started quite a long time ago.
I lost my mother when I was in my early 20's, and then, shortly thereafter, lost my dad. And that's informed a lot of who I am as an individual, and that's led me to believe that impacting family – and very immediate family – is one of the most important things that I can do.
So, in the foster and adoption world, we found that we could engage children and bring them into our lives in a way that writing a check, or participating in some other way, really didn't click for us. So, we're huge advocates for being tactile in your participation and whatever greater good you endeavor to deliver.
[background music fades out]
[End of Recorded Audio]
Fight for the Greater Good
Embrace Change
Tenacious Execution
Relentless Security
Bad News First
Check your Ego