Cloud Workload Protection
Armor Anywhere is purpose-built for the cloud and delivers cost-effective security and compliance protection for your workloads. We unify security management across your workload in one portal, reducing alert and screen fatigue, and giving you the guidance needed to address threats.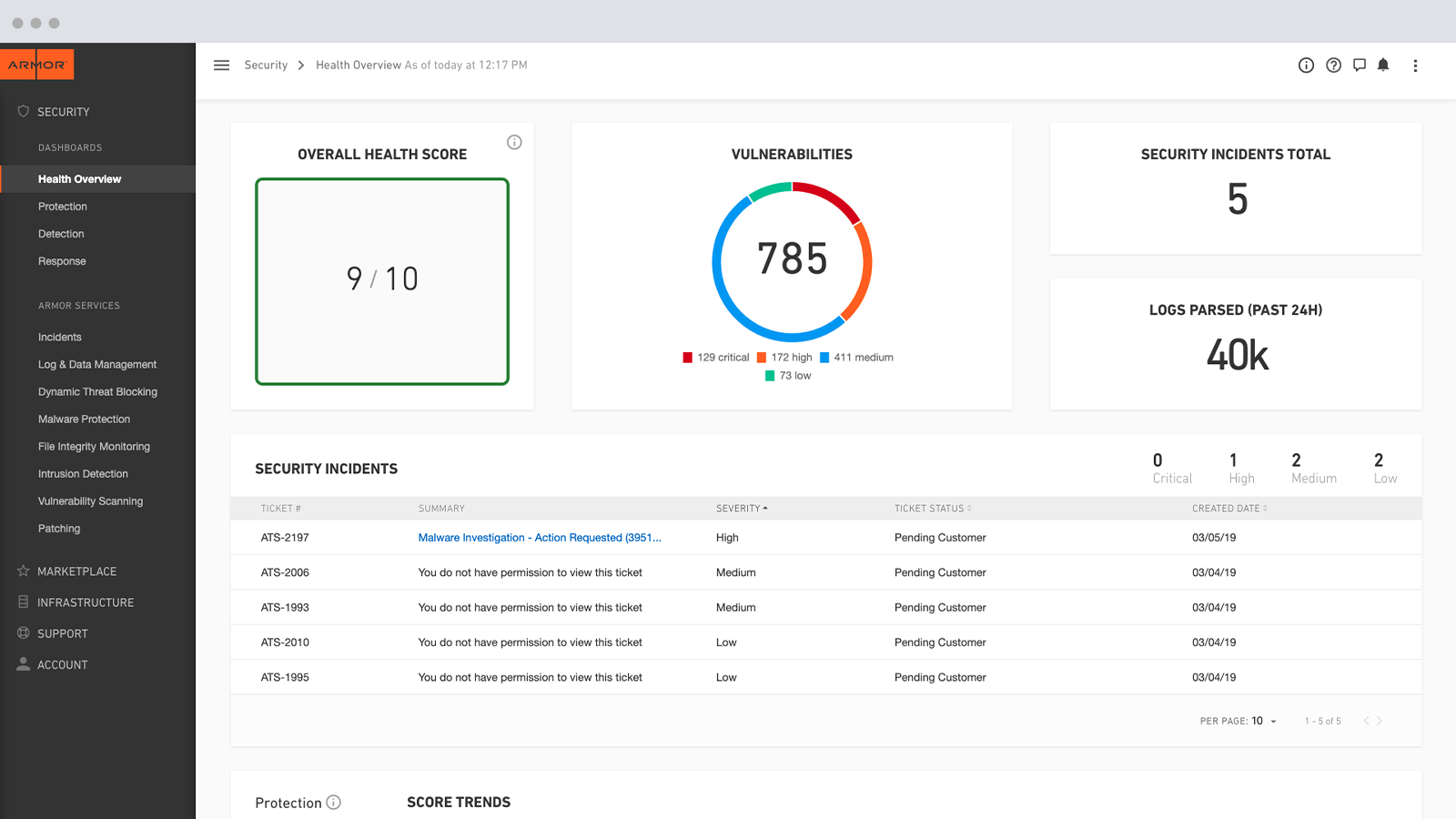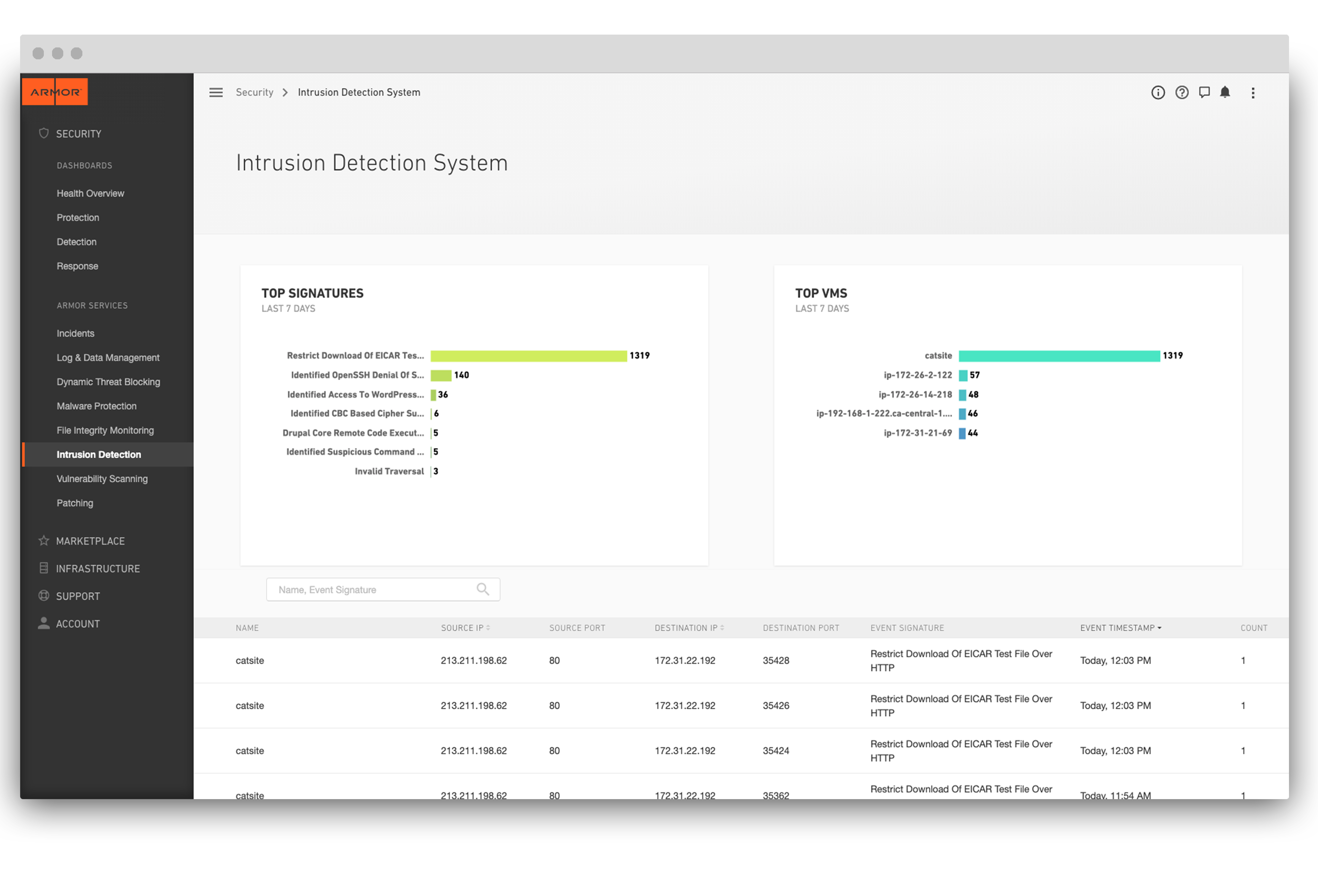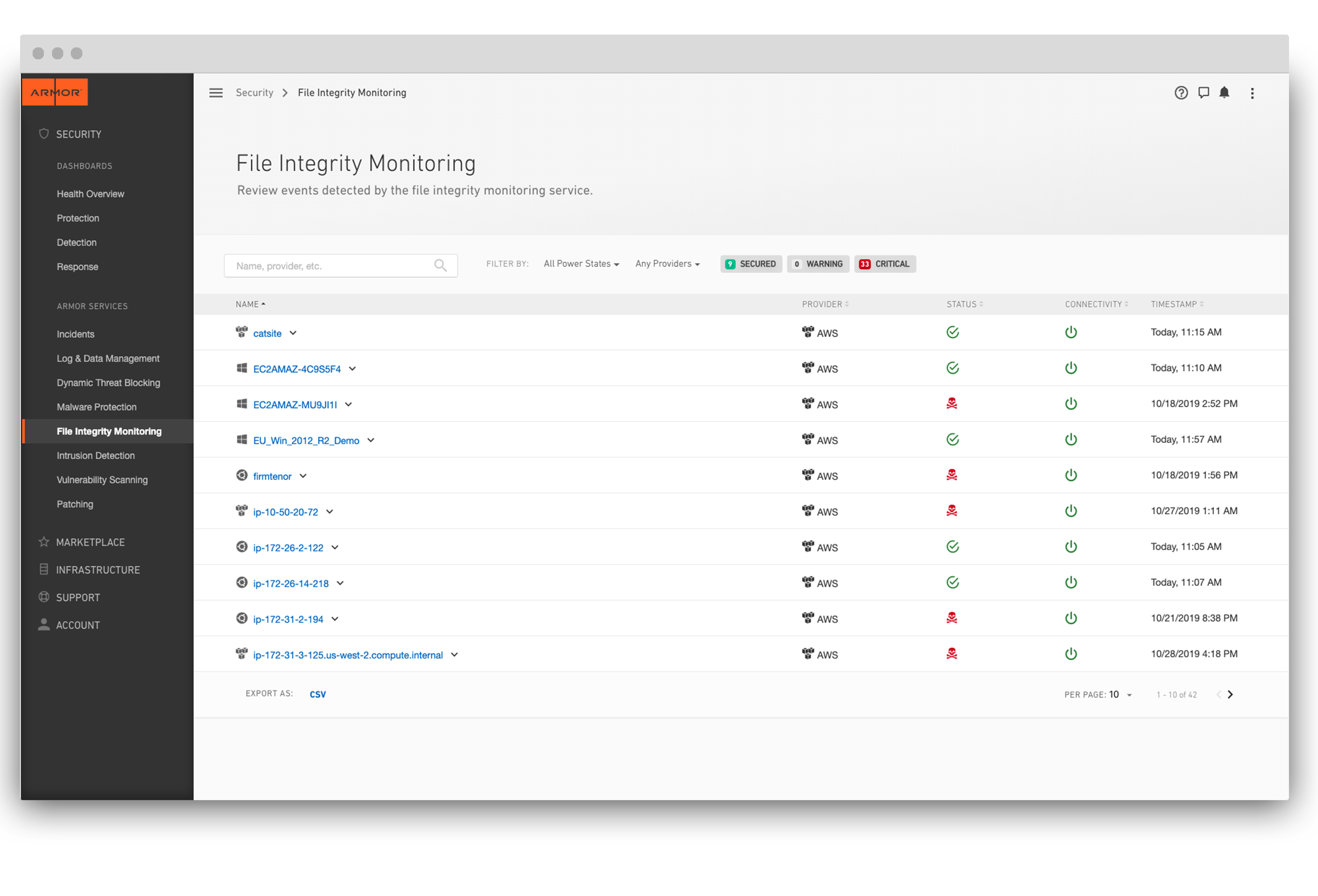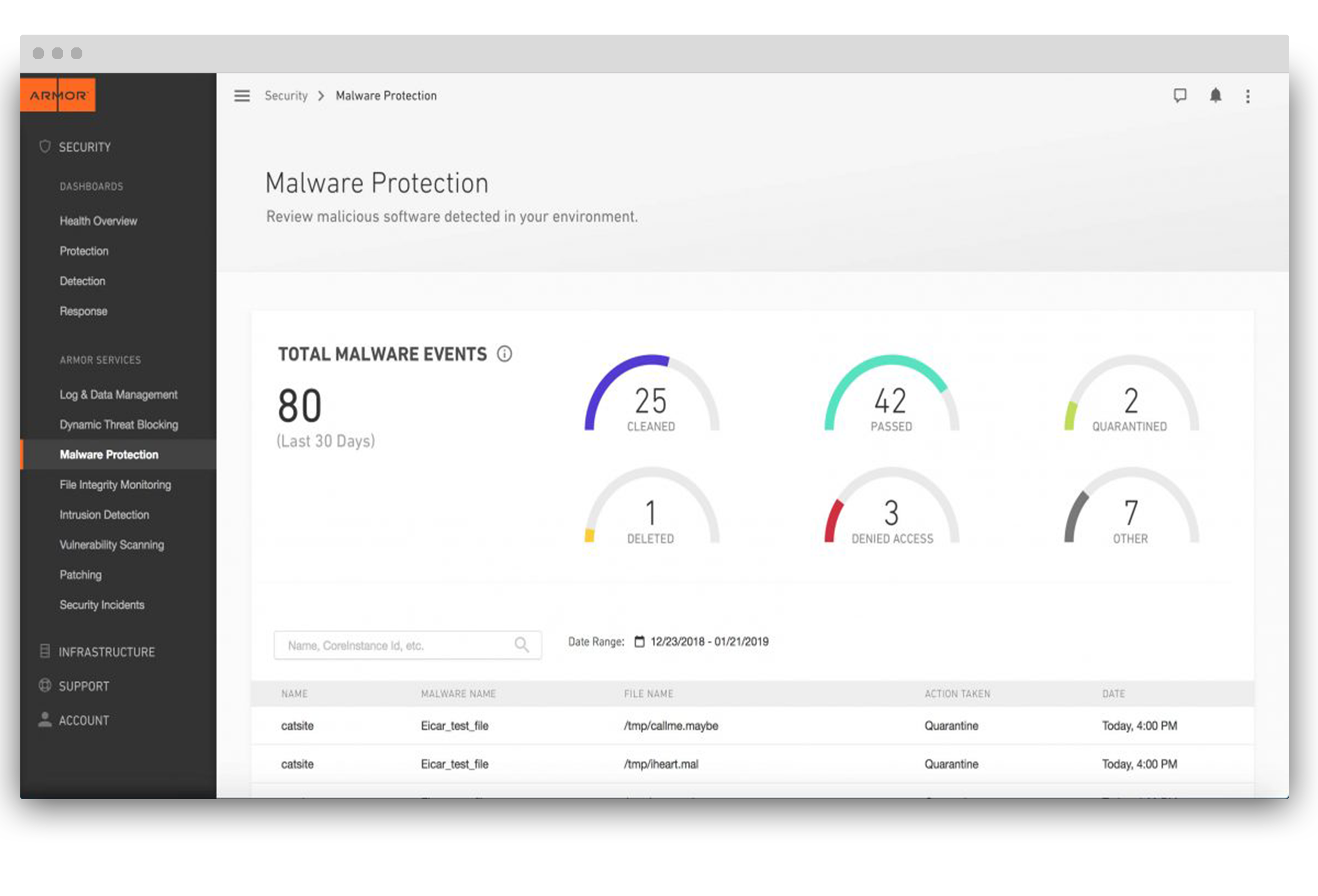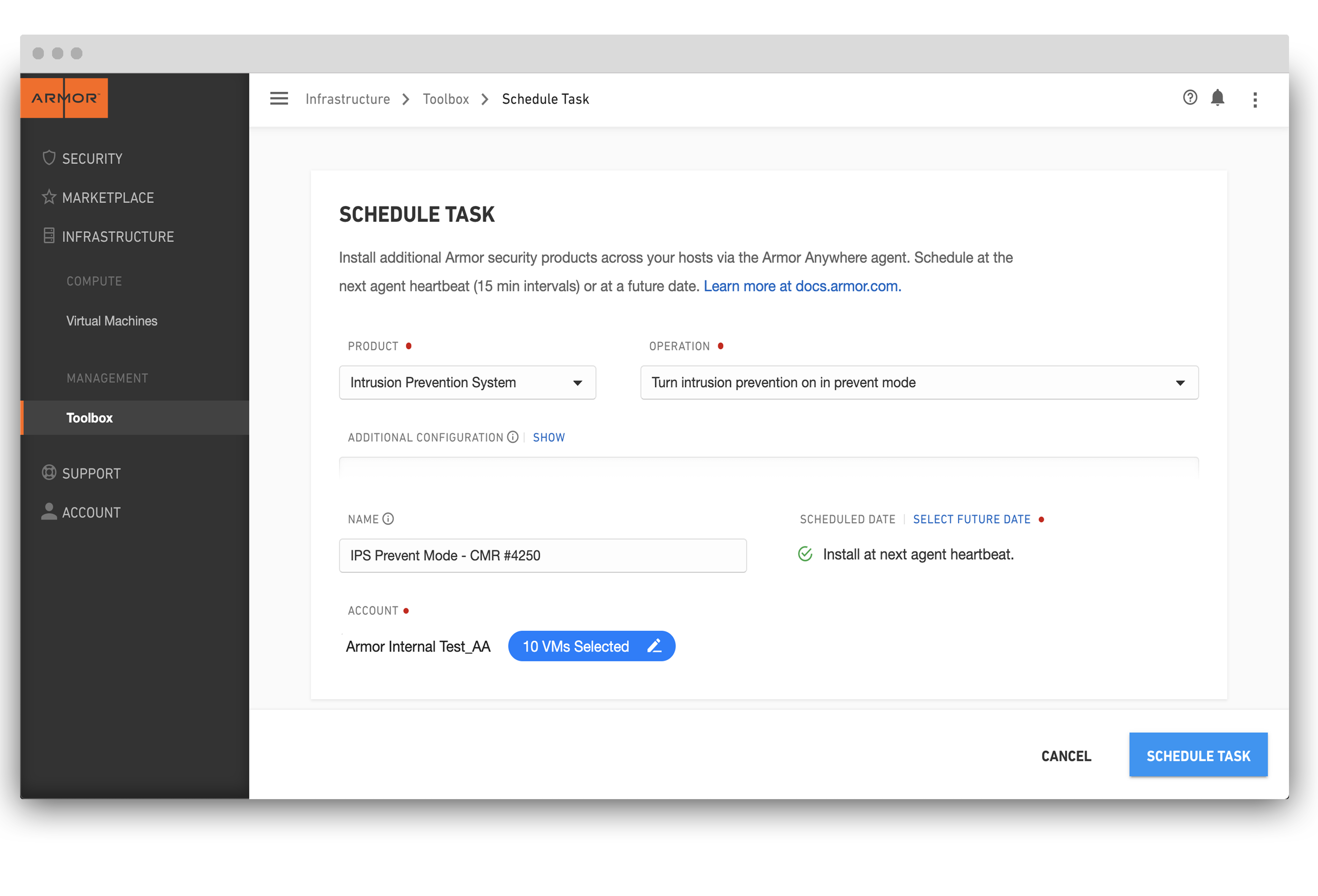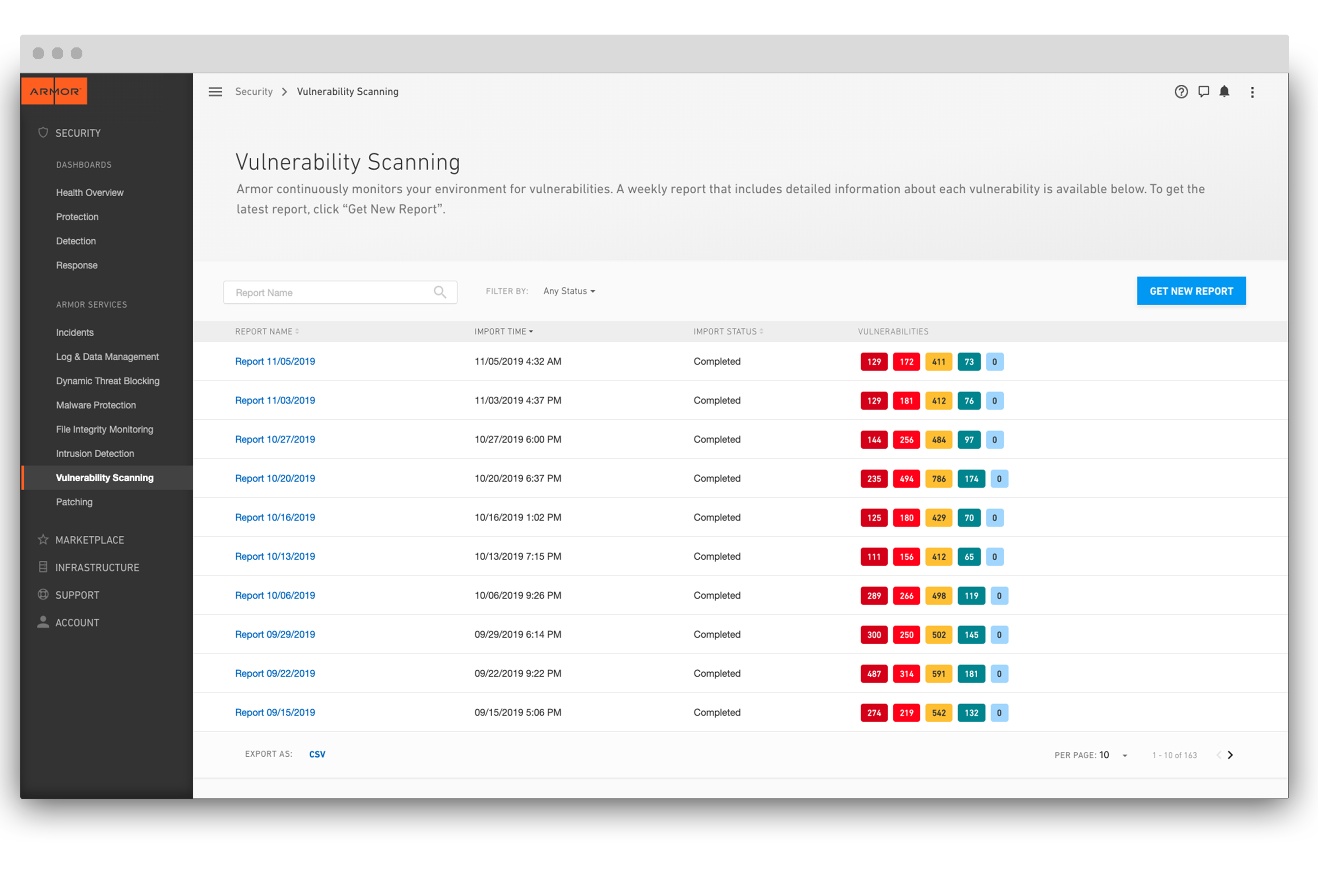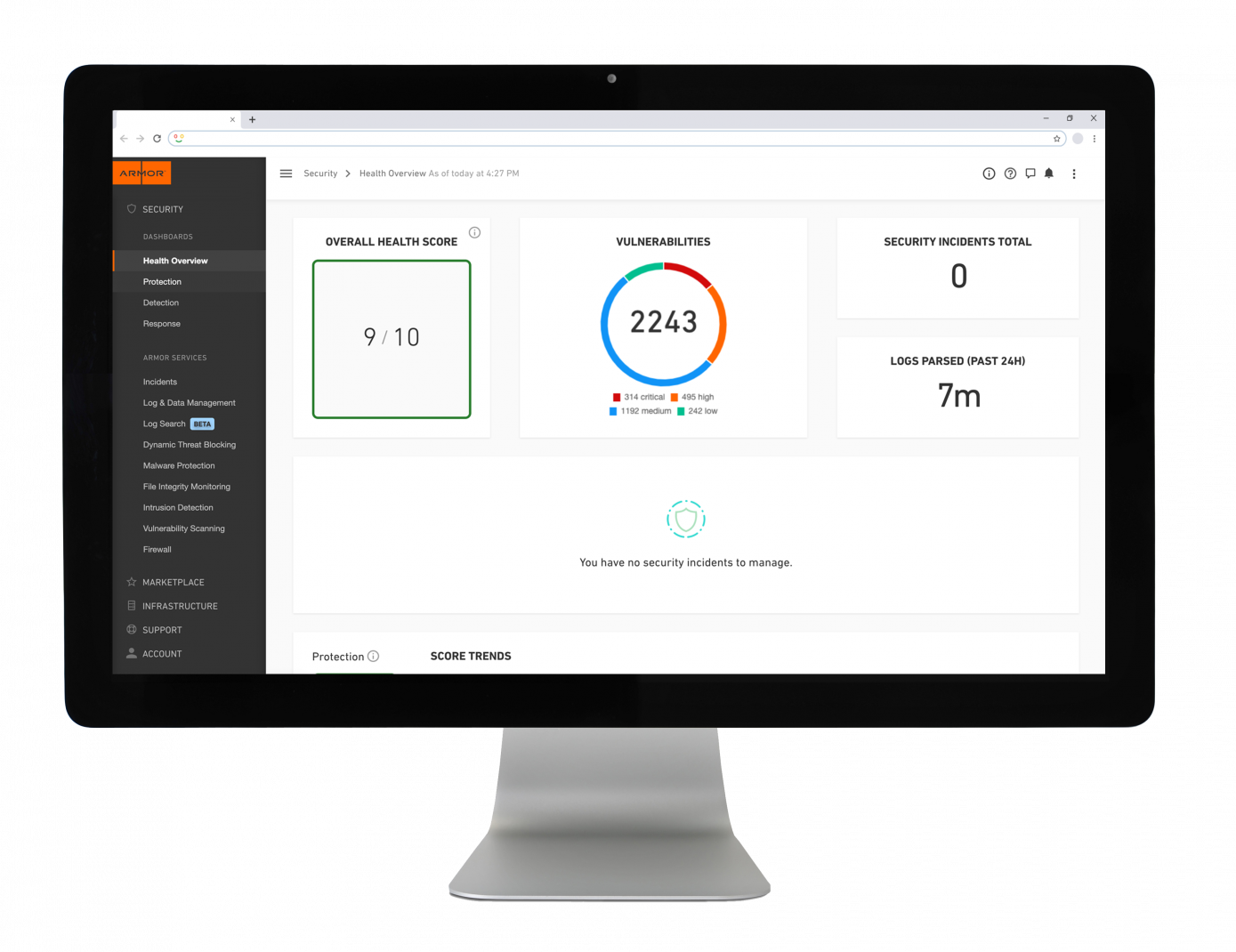 We Deliver Security and Compliance Outcomes
Through our cloud security platform, we deliver security and compliance outcomes that allow our customers and partners to move fast, knowing their environments are secure.
Ready to Get Started?
Get started with our pricing tool or schedule a demo.