Last year, we launched our first annual #ArmorU poll series to learn more about what businesses know and think regarding cloud data storage and cybersecurity in the cloud.  From June to September, we posted a different targeted question each week on Twitter– and the participation rate far exceeded our expectations.  By the end of the series, 869 votes were registered from respondents in the U.S. and United Kingdom, and the insights we gained were truly eye-opening!
What we found
Despite the advantages cloud data storage can deliver, including increased agility, virtually infinite scalability and measurable cost savings, 58% of respondents stated they're not currently using the cloud nor do they plan on doing so anytime soon.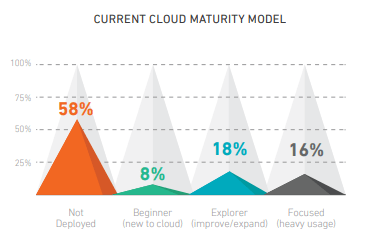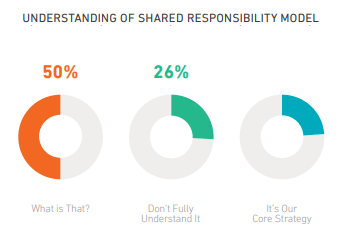 Why? It turns out that 76% of them weren't aware of, or didn't understand, the shared responsibility model that underlies security in public cloud environments. In a nutshell, third-party Cloud Security Providers (CSPs) are responsible for protecting their fundamental cloud infrastructure from threats, vulnerabilities, abuse and fraud, and for providing customers with security capabilities such as data encryption-at-rest, identity and access management and multi-factor authentication. However, customers are equally responsible for proper configuration of their cloud security features, installing updates and ensuring that employees aren't exposing sensitive data to unauthorized parties.
Surprisingly, while the majority expressed specific concerns regarding breaches arising from insider threats and misuse, 48% confessed that they don't have any cybersecurity awareness programs in place to educate employees.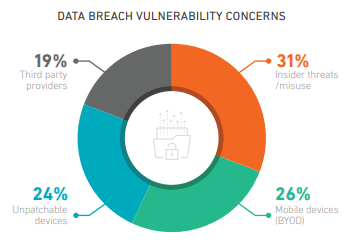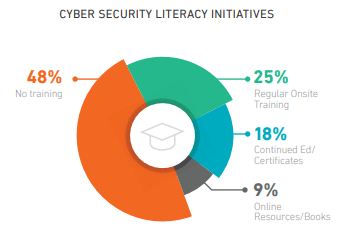 You can read the full details of our 2017 poll results in our online published report.
We're doing it again!
While last year's data was astounding, we feel there's even more to be gleaned from our followers. So much so, we decided to dig even deeper with an expanded set of questions.
Our 2018 poll series launches in May, with a new question posted each week for 12 weeks. We hope you'll share your opinions, experiences and questions with us, and encourage your coworkers and fellow professionals to do the same! To learn more, visit us at www.armor.com. To participate and follow our conversation, search #ArmorU on Twitter.