Managed Cloud Security for Microsoft Azure
Our relationship with Microsoft is built on the shared goal of providing transparent, reliable cloud security to Azure customers. Through this partnership and our experience as a born-in-the-cloud cyber security services provider, only we can provide the following benefits on Azure:
Transparent cloud security powered by best-of-breed security technologies
24/7/365 security monitoring and support for your Azure instances from our proven security operations center (SOC)
Outcome-driven managed security with dwell time 100 times shorter than industry average
Simplified compliance audits and assessments (HIPAA,  PCI DSS, etc.)
Learn more about our partnership with Microsoft.
Joint Armor and Microsoft Datasheet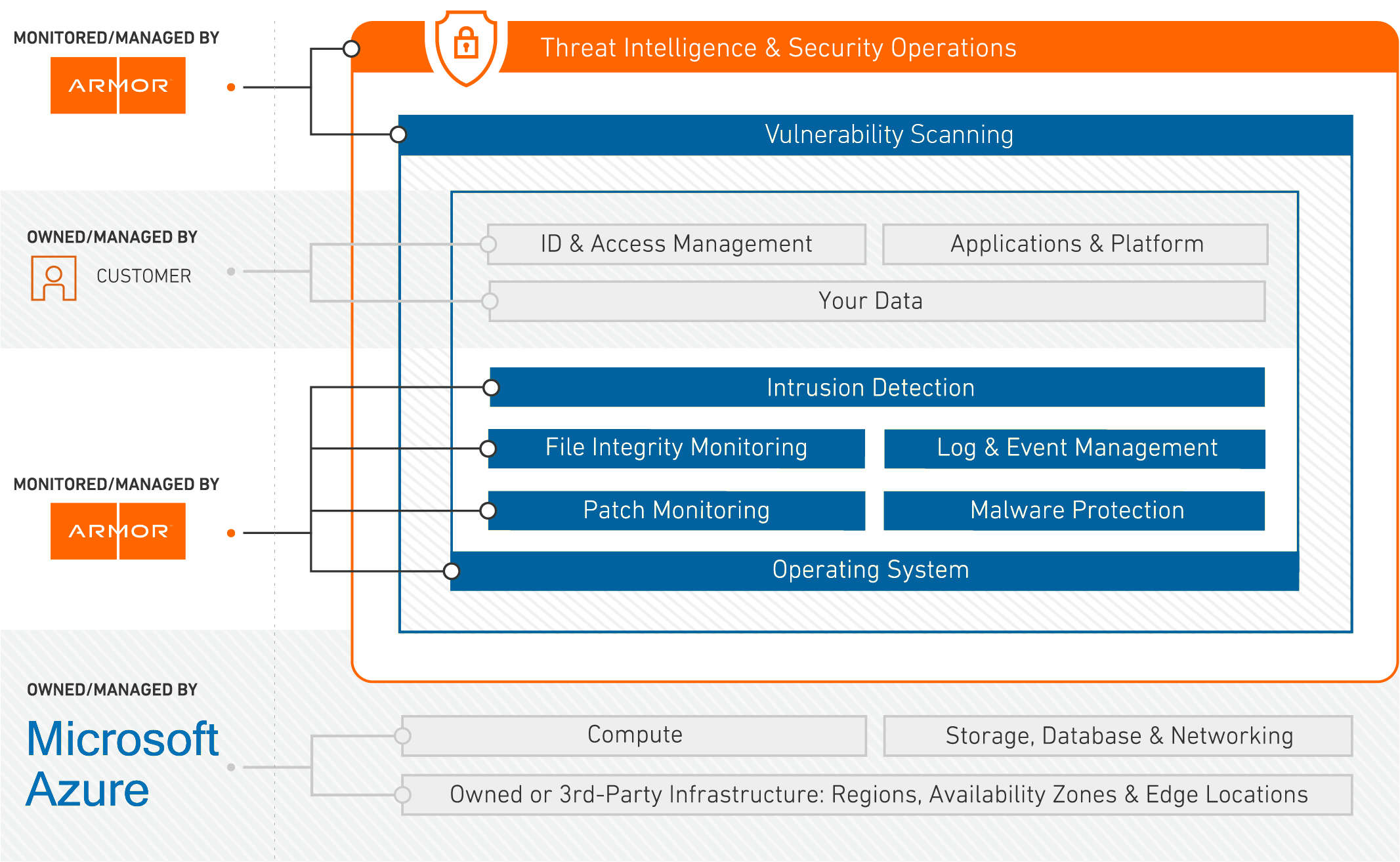 TRUE MANAGED SECURITY CUSTOMIZED FOR YOUR AZURE VMS.
The Azure cloud includes basic security controls for all customers. But you require enhanced security for specific types of data that can only be provided by Armor. Whether you add it to existing instances or deploy new VMs, you can protect your Azure workloads with Azure cloud security from Armor Anywhere.

Right Workload, Right Security
Not all data needs maximum Armor security. But it should still be secured by experts. With the option of our virtual private cloud or Armor Anywhere, you now get the use of both.
Public Defenders
Trust our security experts – armed with the most advanced technology – to instantly provide Azure cloud security for your data workloads and applications.
Single Point of Value
Find your perfect blend of cloud security, value and performance. And know it's always managed and optimized by your expert Armor team.