Delivering Security and Compliance Outcomes
CONTINUOUS AND AUDIT-READY COMPLIANCE
Armor FIM addresses key change control processes required by PCI DSS, HIPAA, HITRUST, SAN CSC, NIST, and other frameworks.
POWERFUL ADVANCED ANALYTICS AND CORRELATION
New events are analyzed and correlated with existing event data from your other devices under Armor management. Through our Spartan threat prevention and response platform, we deliver enhanced detection of potential threats across your cloud, on-premise, hybrid, and hosted environments.
Advanced Threat Detection
Armor FIM provides an extra layer of protection at the host level to detect suspicious activity and alert you to potential threats.
Response that Goes Beyond Alerting
Unlike traditional managed security service providers (MSSPs), Armor goes above and beyond simple FIM alerting. Our security operations center (SOC) analysts monitor your environment 24/7/365 and work closely with your cybersecurity team to investigate and respond to potential incidents.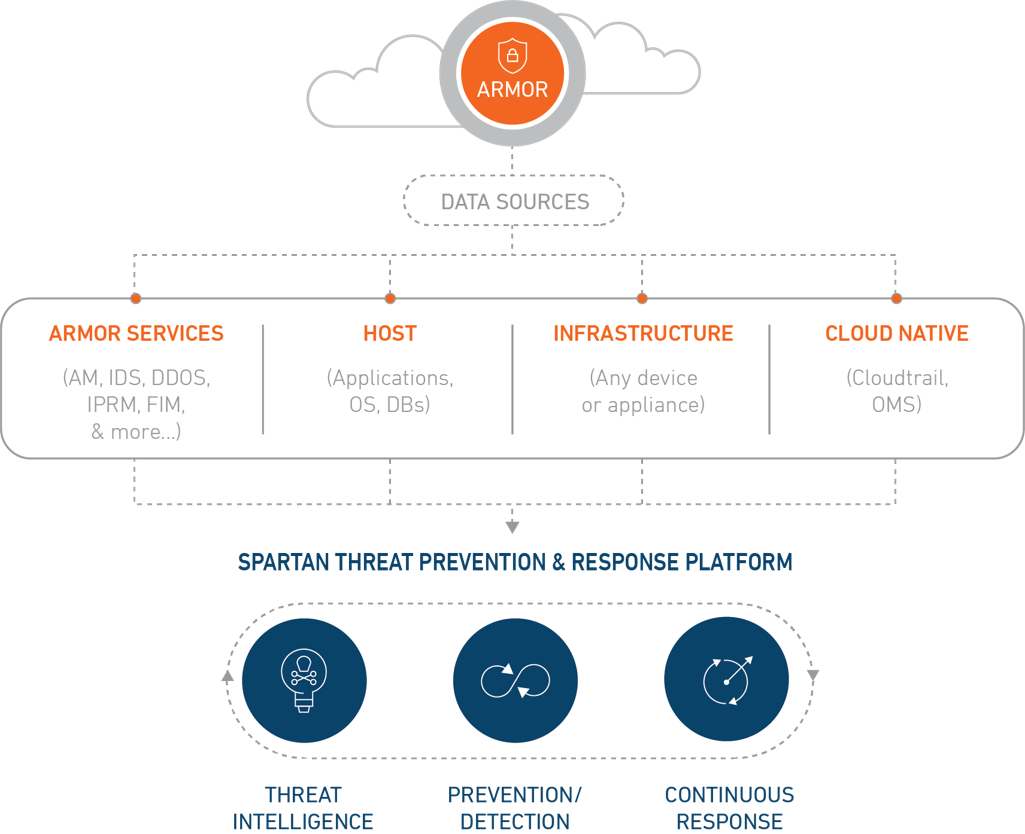 WHAT MAKES ARMOR SOLUTIONS SO COMPLETE, EASY AND EFFECTIVE AGAINST TODAY'S CYBER THREATS?
The Armor Spartan threat prevention and response platform is how Armor delivers security outcomes for our customers. The Armor Spartan platform is purpose-built to leverage the agility and speed of the cloud, scaling up to drive new community insights against an ever-changing threat landscape as well as scaling out to provide unified visibility across an ever-changing IT landscape.